SUPPORTSUPPORTSUPPORT
SUPPORT SUPPORT SUPPORT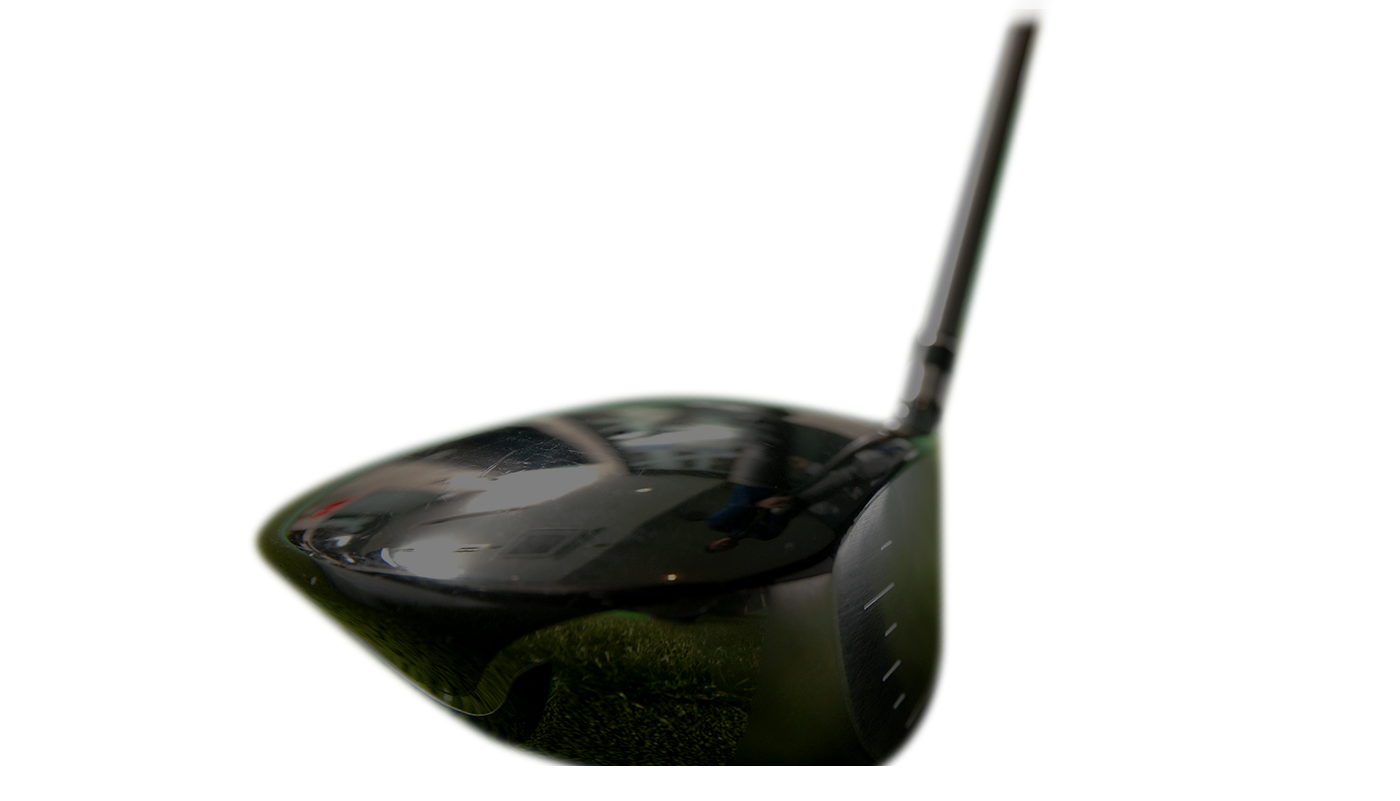 SUPPORTSUPPORTSUPPORT
NEWS & BLOG
Great tips, the latest news, training advice & inspiration, and fun facts.
Stay up to date with everything of interest, written by professionals,
experts and enthusiasts for all golf lovers to enjoy.
2022.12.09
How to Make a Golf Simulator According to Your Budget
How to Make a Golf Simulator According to Your Budget
Golf simulators are seen as a luxury that only a few can afford. However, many home golf simulators are available for much less due to technological advancements and cost reductions. So, how much is a golf simulator? In this article, we will be listing down the things you need and the budget for each component so you can have a reference when you're ready to set up your golf simulator at home.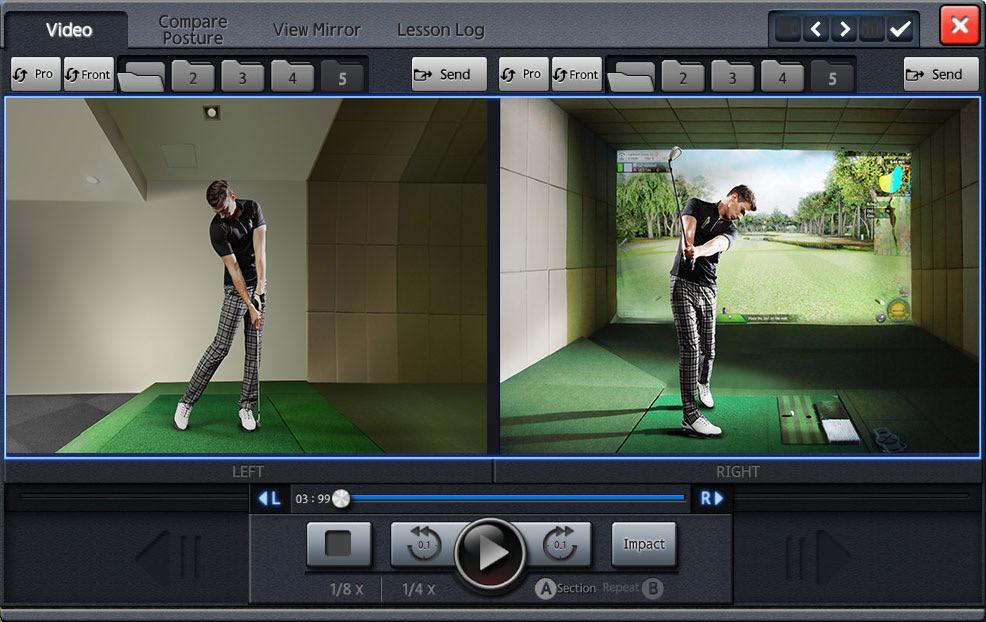 How Much Is a Golf Simulator?
A high-quality golf simulator is one of the best tools a golfer has to improve his performance. Today's home simulator systems offer the accuracy and realism to feel like you're playing a live round of golf on the course. Golf simulators provide in-depth information on shot shape, swing, trajectory, and other important details. You can use a golf simulator to try new golf clubs or perfect your swing without leaving home. Golf simulators work by analyzing shots and using vast amounts of data to simulate the rest of the shot after it hits the screen or net. You immediately see the rest of the shot on the screen, and the data returned by the simulator gives the golfer the bigger picture.
Total Cost According to Price Range
Low-cost golf simulator - 1,000 USD or less

Mid-cost golf simulator - 3,000 USD- 10,000 USD

High-cost golf simulator - 10,000 USD- 20,000 USD
What Do You Need for a Golf Simulator at Home?
Launch Monitors
The launch monitor is like the brain of the golf simulator. A basic launch monitor will track the path of the club face through impact which results in less accuracy, while a more advanced launch monitor will track the ball's initial flight and use that to calculate the entire flight which has more accuracy. The launch monitor and technology behind golf simulators are often the biggest cost difference between low-end and high-end golf simulators. Couple that with a high-quality golf simulator package, and you're more likely to find consistently accurate feedback with more built-in lasers and cameras than a budget system. The pricing for launch monitors can range from 499 USD to 14,000 USD, depending on the model and its features.
Hitting Mat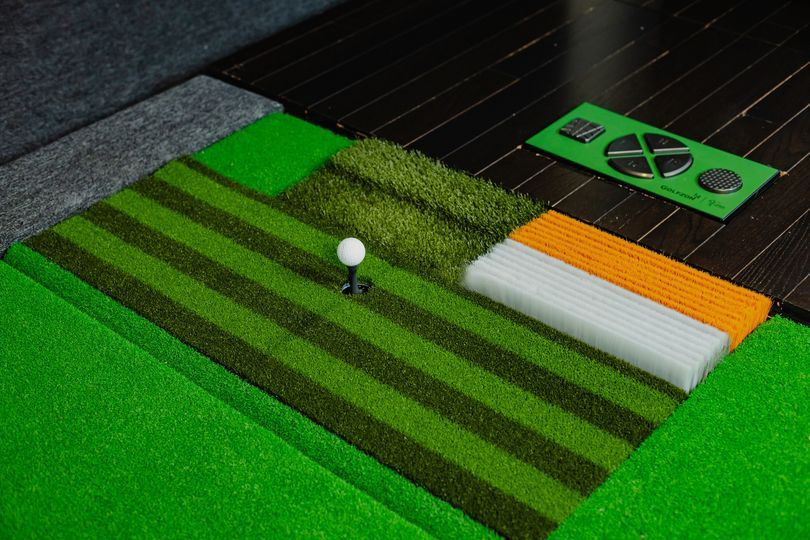 It's impossible to talk about a golf simulator and how much it costs without considering a golf-hitting mat. These are an important part of any setup. The main cost variables you'll find here are the quality level of the hitting mat and the surface area required to hit the ball. When building a golf simulator, you can expect to spend around 150 USD to 4,000 USD for hitting mats alone.
Hitting Net
Your home golf simulator setup will need a hitting net. For amateur golfers looking to create a setup on a budget, it's more common to buy a golf net and hit the ball into it from the hitting pad. In this case, instead of projecting the golf ball and golf course to the screen, you can view the result of your shot on your PC/tablet after hitting the ball into the golf net. This is a more cost-effective option and may suit you better if you have the space or have a lower ceiling height. Again, there is a big difference in pricing between low-end and high-end networks. Low-end hitting nets will cost around 159 USD and high-end hitting nets can cost up to 2,500 USD.
Projectors and Screens
By choosing a product that is both high quality and tailored to your specifications, you can be sure you won't have any issues improving your game. Also, using the impact screen provides a higher quality experience than just using a golf net and laptop to watch your shot. Projectors can cost around 699 USD to 1,500 USD, whereas simulator screens can cost around 249 USD to 300 USD.
Types of Golf Simulators
Before deciding to install a golf simulator for your home, it's important to understand the three main types of simulators available on the market. This way, you can make an informed decision when choosing the best option for your needs, space, and budget.
Infrared is another common simulator technology. This is thanks to a light signal from the simulator that captures the position of the clubhead during the swing. If they try to make modifications to their shot, the information feeds back to the golfer about their swing to help them make corrections or adjustments next time.
Photometric technology in golf simulators uses a camera system to track the flight of the ball. Images are captured at high speed as the ball accelerates toward the screen. These still images are then used to analyze the ball's direction of motion as well as additional information such as spin, velocity, and angle. Using a camera system to understand how the ball moves after impact can go a long way toward predicting where the ball will end up in the simulator. This feedback is also important in highlighting areas in a golfer's game that can be improved.
Radar technology in golf simulators uses microwaves to track the movement of the ball. Signals are sent from the simulator to the ball and back again to track its movement. This technique can use the Doppler effect to calculate the direction, however, it usually requires the ball to travel farther. For this reason, radar-based golf simulators are great for outdoor use, but some are still capable of working indoors in larger spaces.
There are many possible variations when it comes to choosing the right golf simulator setup for you, whether you're creating the setup at home or in your garage. As far as the cost of a golf simulator goes, it can vary widely depending on your exact needs. Now that you have basic knowledge of the possible costs of each component and what type of golf simulator you should get, it will be easier for you to narrow down your options when browsing through the market.