SUPPORTSUPPORTSUPPORT
SUPPORT SUPPORT SUPPORT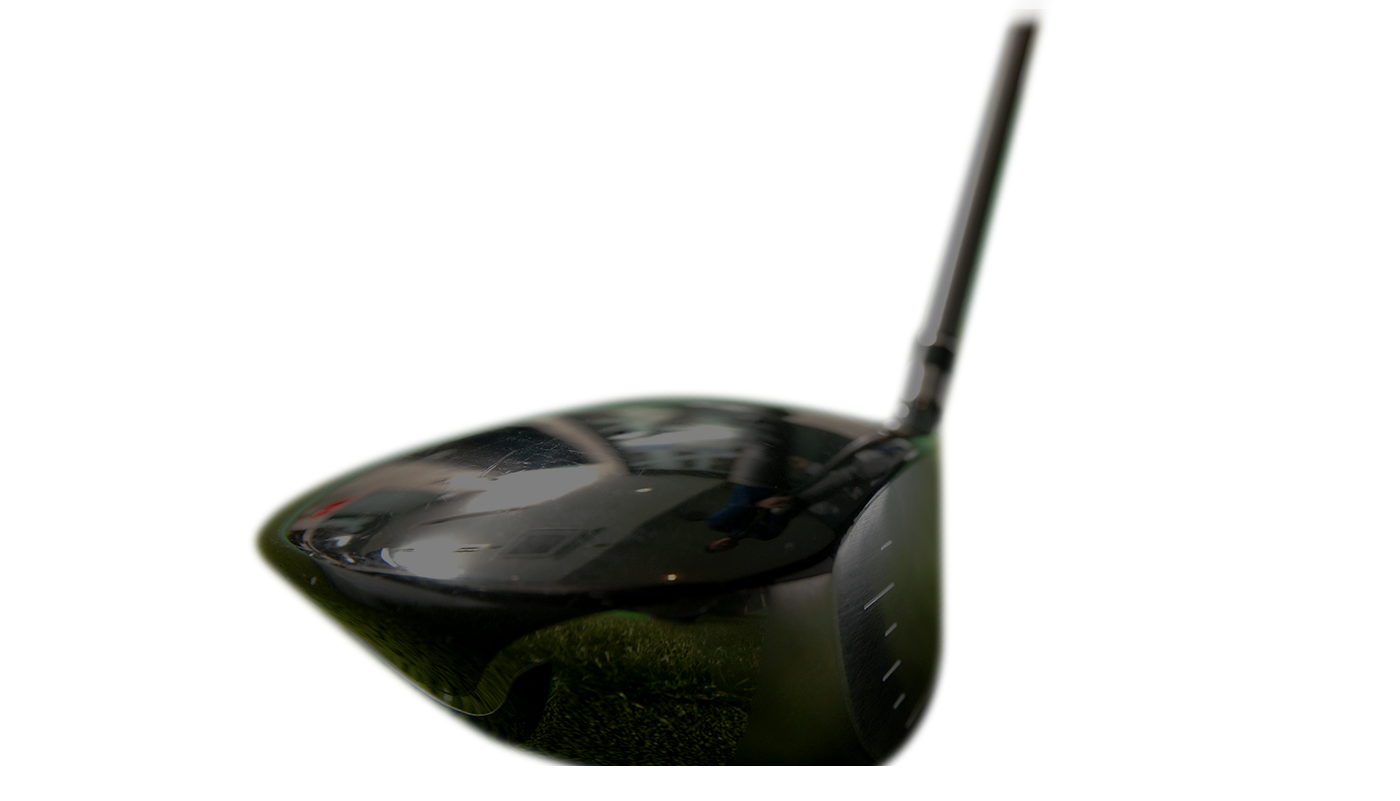 SUPPORTSUPPORTSUPPORT
NEWS & BLOG
Great tips, the latest news, training advice & inspiration, and fun facts.
Stay up to date with everything of interest, written by professionals,
experts and enthusiasts for all golf lovers to enjoy.
2023.10.18
Unveiling myPRACTICE, TwoVision's Latest Feature
Master Your Golf Game with Precise Data from Tee to Green
Unveiling myPRACTICE, TwoVision's Latest Feature!!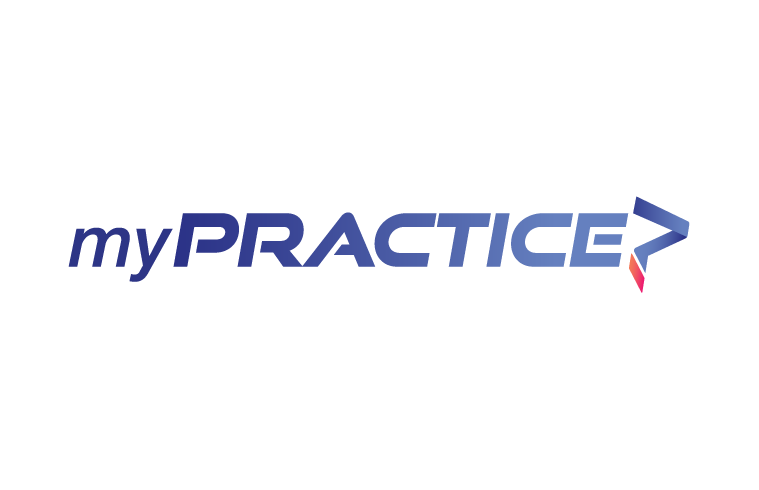 The path to golf mastery requires consistent practice and analysis of distance, trajectory, direction, speed, and more during practice sessions.
Additionally, one essential aspect that often gets overlooked is Swing Motion. It's imperative to identify issues and make necessary corrections.
TwoVision's innovative addition, myPRACTICE, isn't just a game-changer for your personal golf practice: it's a valuable asset for golf lessons too!
With myPRACTICE, you can maximize the efficiency of your training sessions, whether you're wielding a driver or working on your putting skills.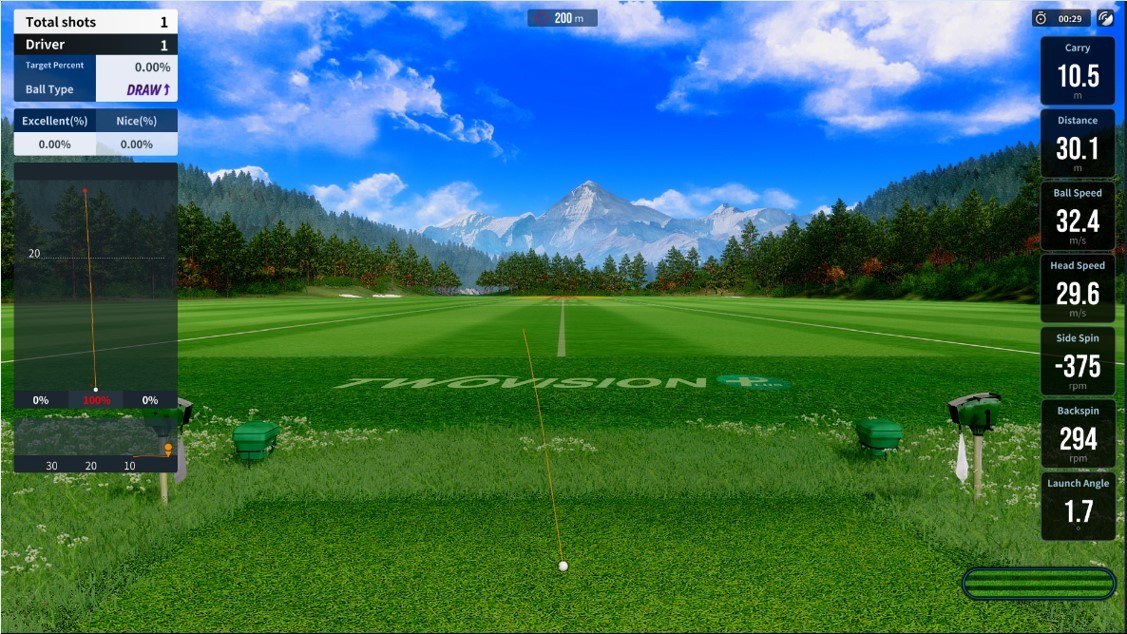 Experience the power of the GOLFZON APP, offering instant access to your shot data, enabling you to tailor your practice.
Get an exclusive preview of myPRACTICE, accessible from the comfort of your home or any GOLFZON store.
[Start myPRACTIC]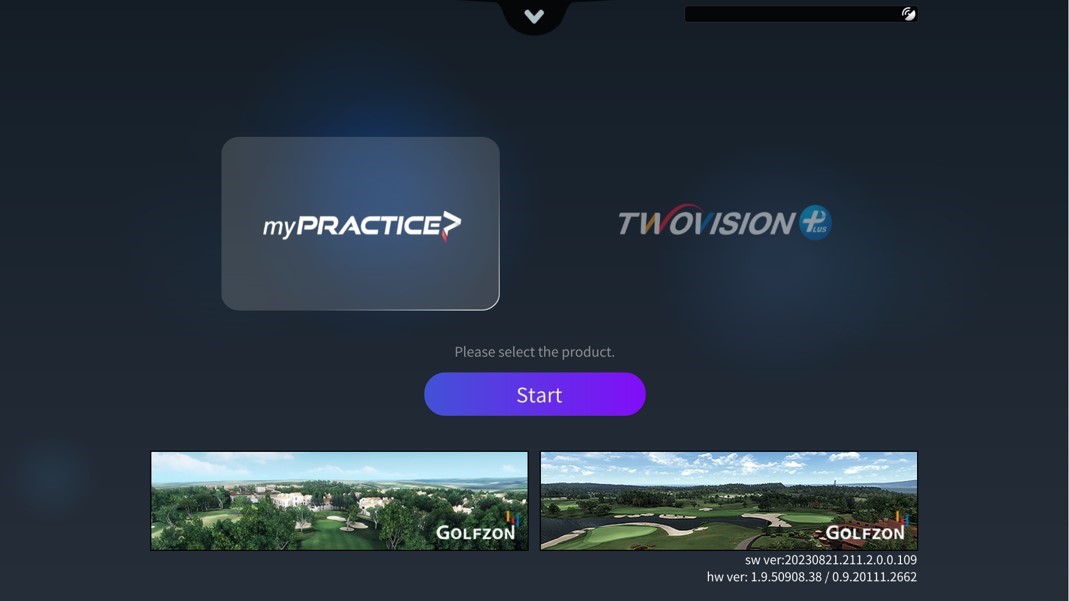 Step 1: Launch the Golfzon Program
Begin by opening the Golfzon program on TwoVision system
From the title screen, select 'myPRACTICE.'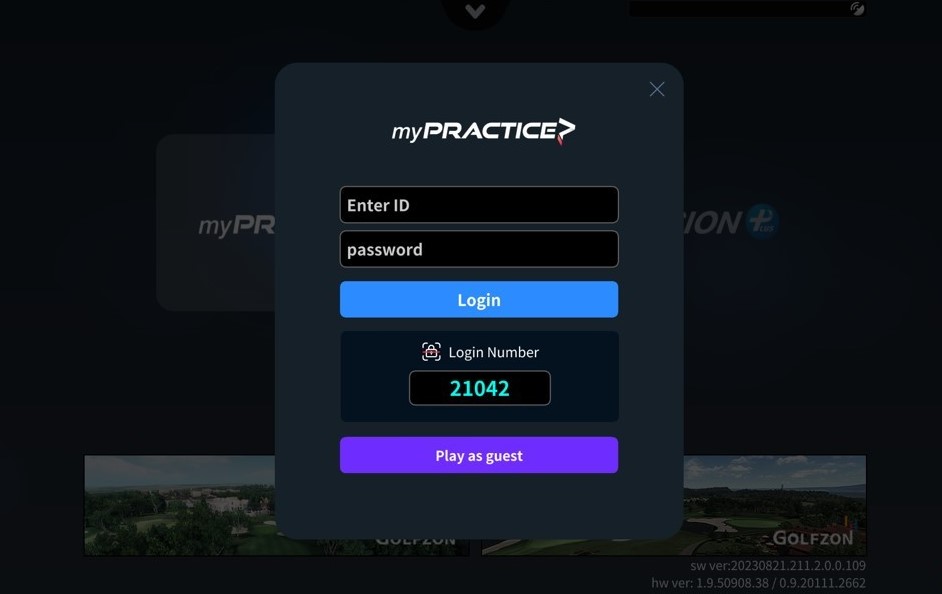 Step 2: Login or Play as Guest
On the login screen, you have a few options:
If you are a registered member, enter your personal ID and password.
Alternatively, you can enter the 5-digit Smart Login number from the mobile APP.
If you're not a member, click the '[Play as guest]' button to start your session.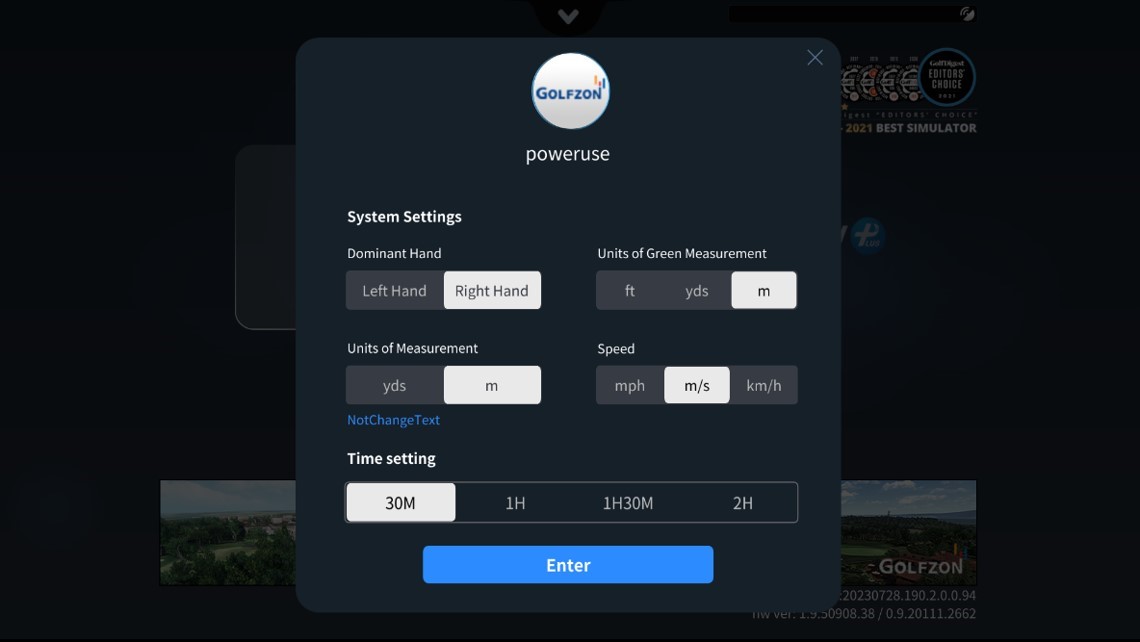 Step 3: Personalize Your Experience
Once you've logged in or selected Play as guest, you'll reach the System Settings screen.
Here, you can customize your experience in various ways, including
choosing your dominant hand (right or left),

setting units of measurement for distance and speed,

selecting the duration of your practice session, and more!
Enjoy your personalized myPRACTICE experience on TwoVision and take your golf game to the next level!
[Choose Practice Area]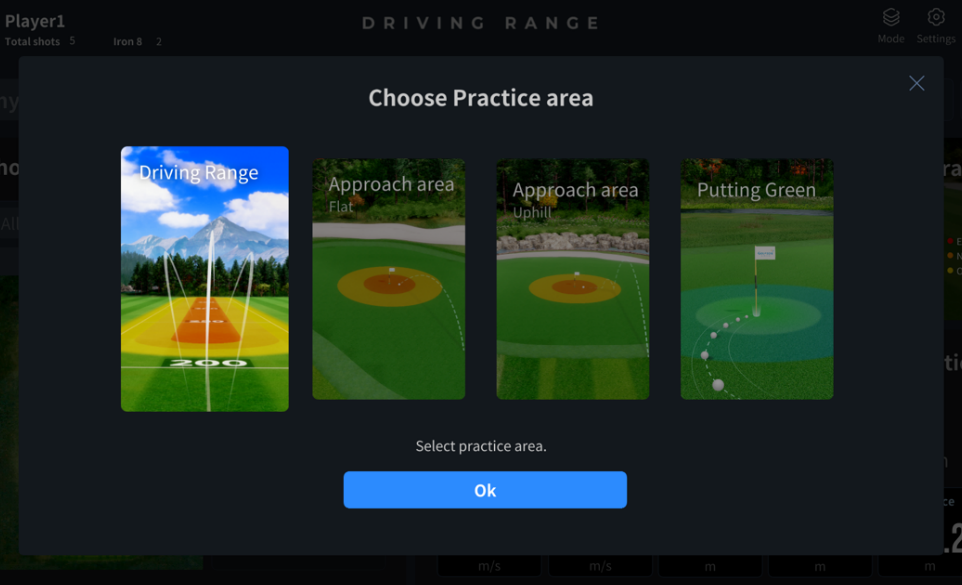 myPRACTICE offers four distinct practice areas, each offering a unique mode:
1. Driving Range
2. Approach Flat
3. Approach Uphill
4. Putting Green
[Driving Range]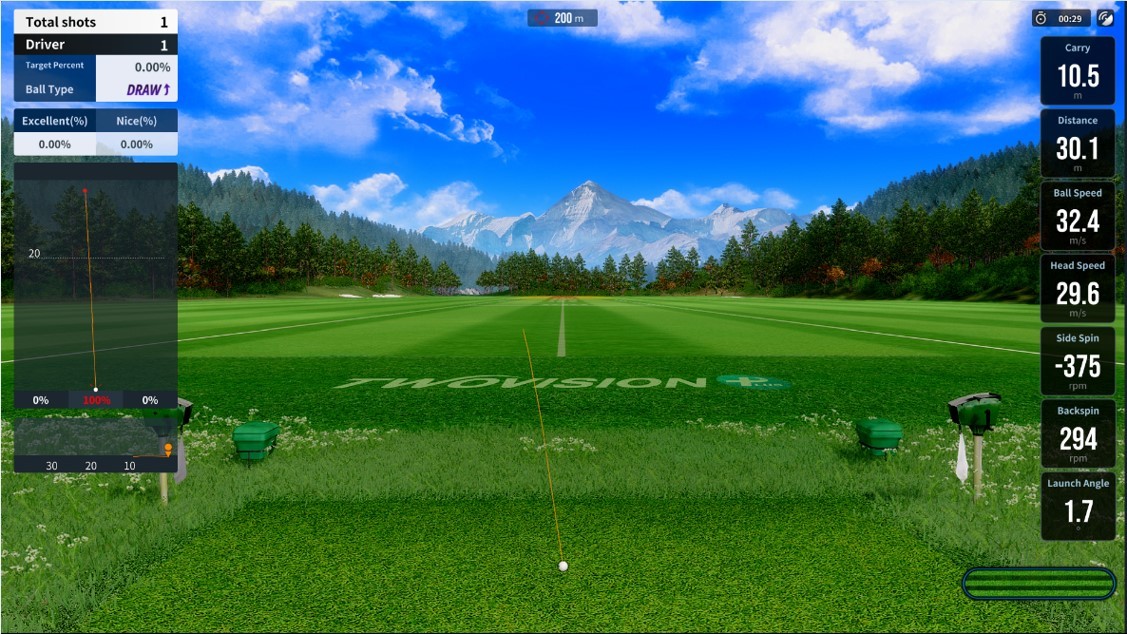 In the Driving Range, you can practice with various clubs such as drivers, woods, and irons.
After taking a shot, you can immediately check the result: Not only the Ball Type and Target Percent but also the Carry, Distance, Ball Speed, and other shot data are provided, making analytical practice possible.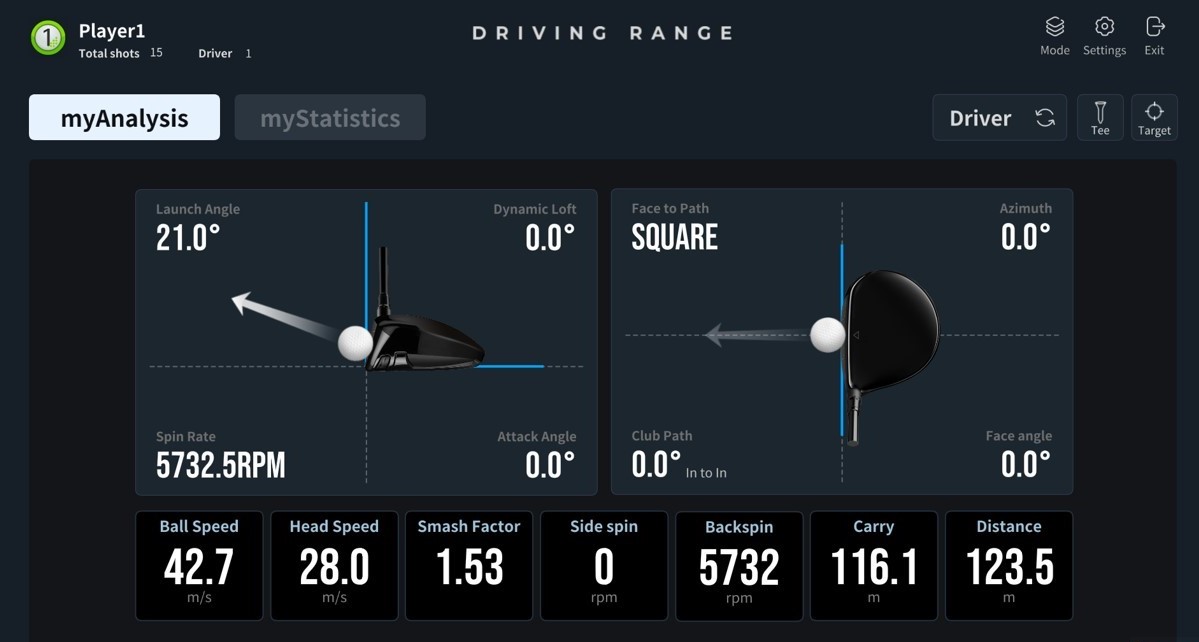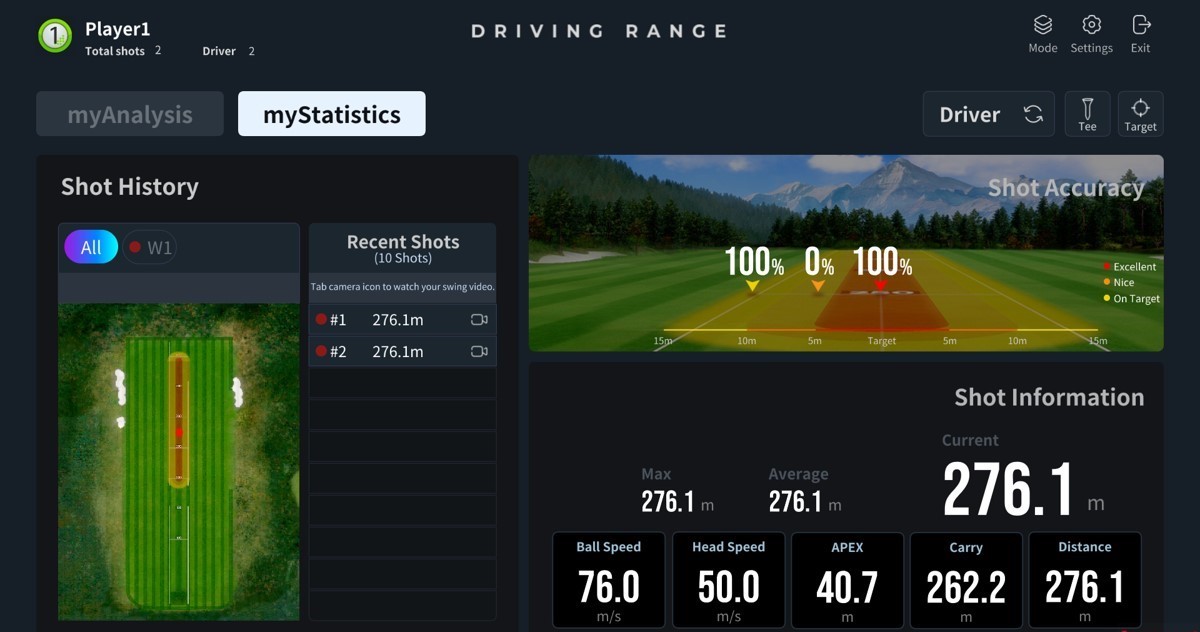 While practicing shots, more detailed data analysis is possible through the kiosk monitor.
On the myAnalysis screen, precise data such as Launch Angle, Spin Rate, Face To Path, Face Angle, and Club Path are displayed, providing effective assistance in identifying problem areas and correcting shots.
Additionally, on this screen, club replacement, tee height setting, and target distance can be changed.
On the myStatistics screen, the accumulated shot statistics data can be checked.
The club-by-club shot distribution is displayed on the left mini-map, and the record and swing video of the last 10 shots can be seen.
In addition, Shot Information displays current shot information as well as maximum/average distance.
Don't overlook the Swing Replay video to witness your recorded swings and gather invaluable insights.
[Approach Area - Flat / Uphill]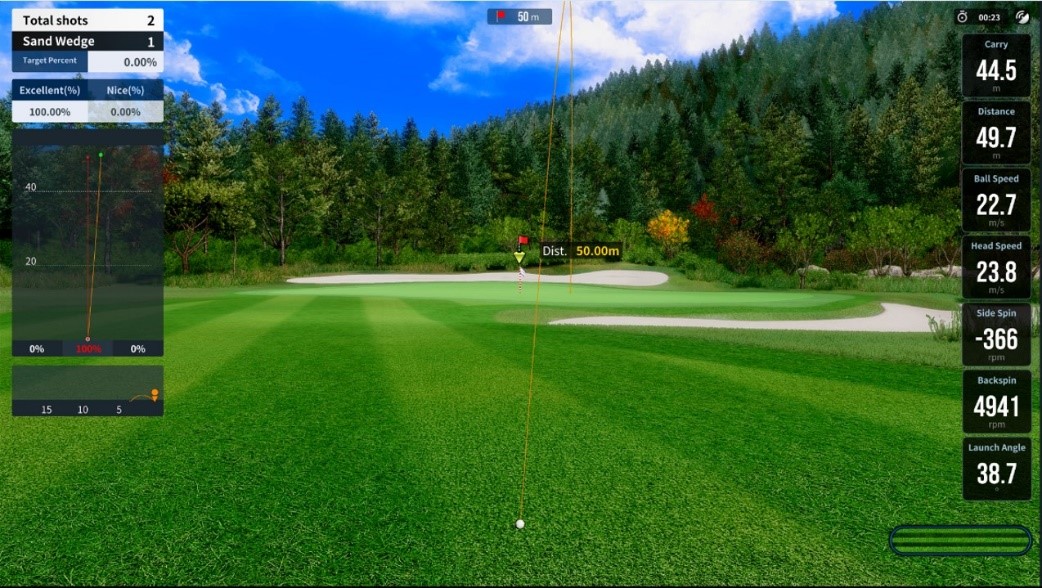 The Approach practice range allows for practice on both flat and uphill terrains.
You can set the target distance to the pin and check the ball landing rate in the target area for efficient Approach practice.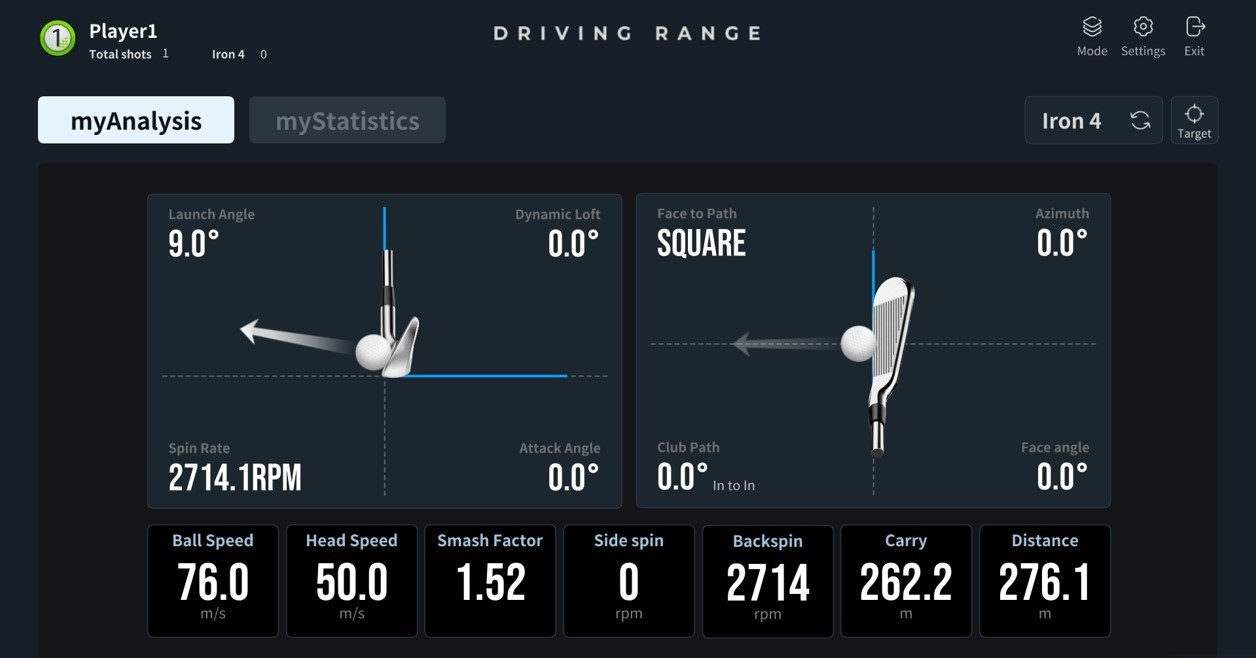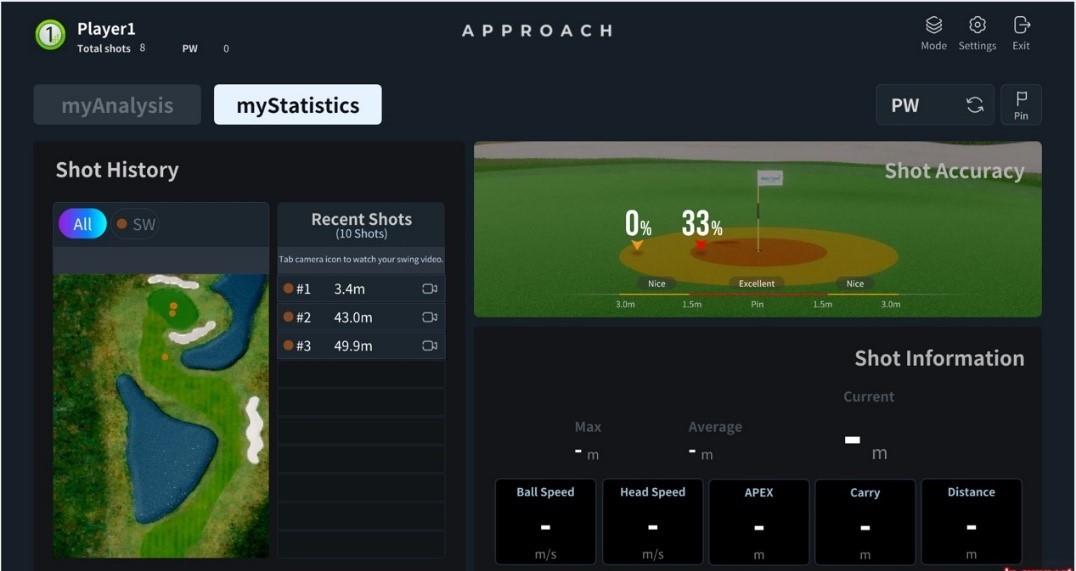 The Approach practice range also provides various shot data like the Driving Range. By focusing on Shot Accuracy during practice, your score can improve!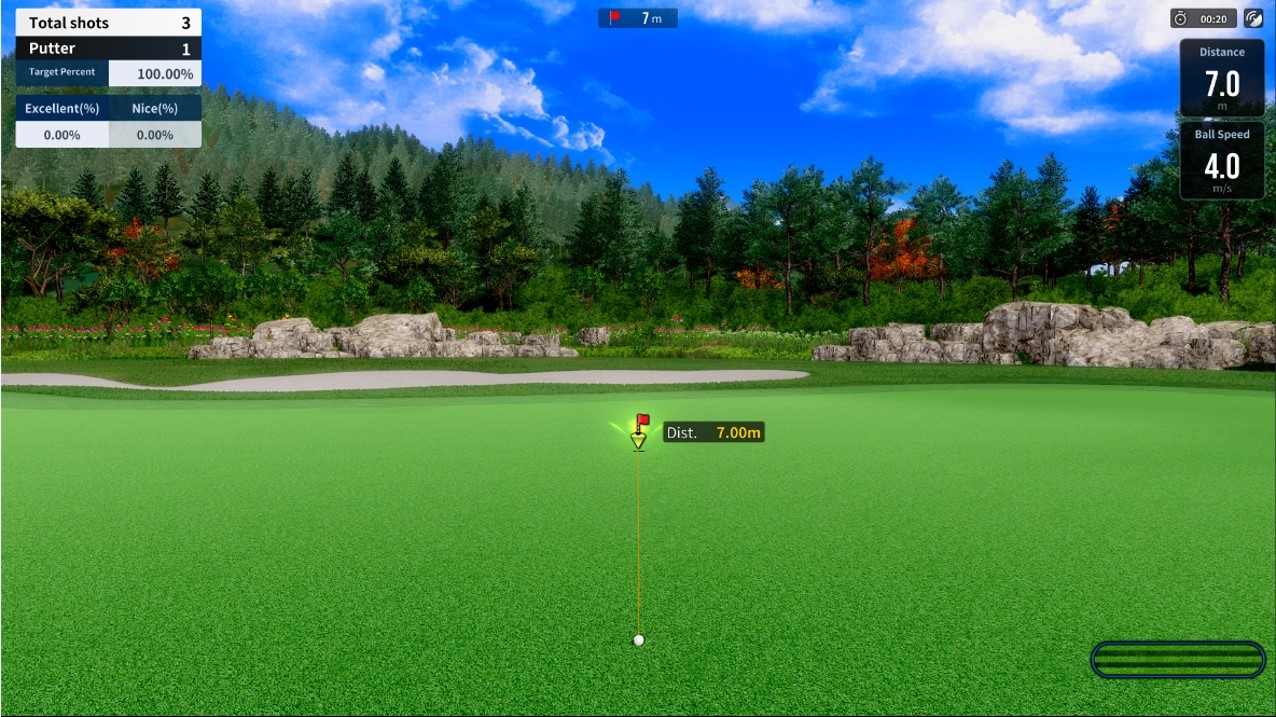 You can obtain a good score in golf just by putting well.
Practice repeatedly from short distance to long distance to avoid mistakes on the green, and memorize the distance according to your ball speed.
By practicing putting it this way, you can achieve a perfect hole-in!
[Accessing and Sharing Your Practice Data via Golfzon Web and Mobile App]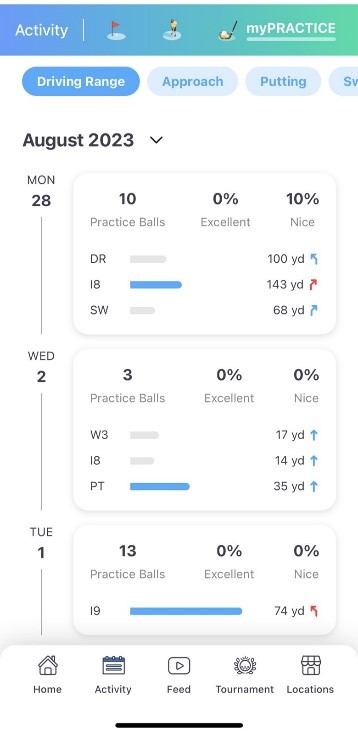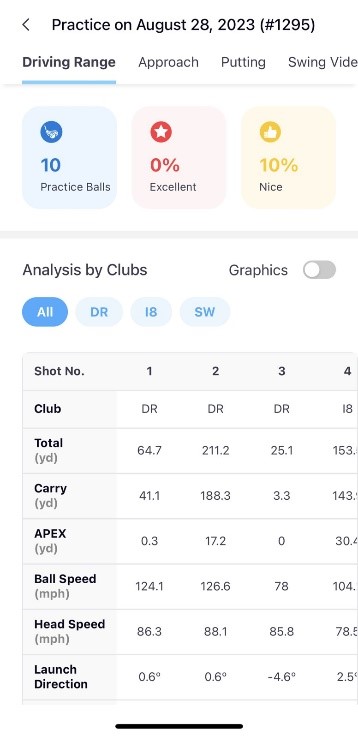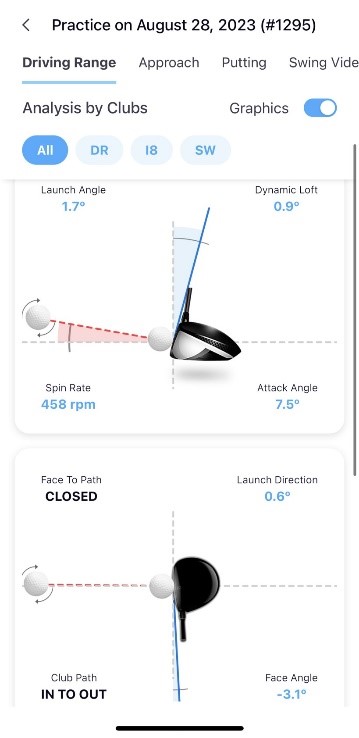 The data from your practice in myPRACTICE can be checked anytime through the GOLFZON Web and Mobile APP.
Once you log in with your personal ID, your practice data is automatically saved. You can check your own training records by date, type of club, practice areas, and modes anytime, anywhere!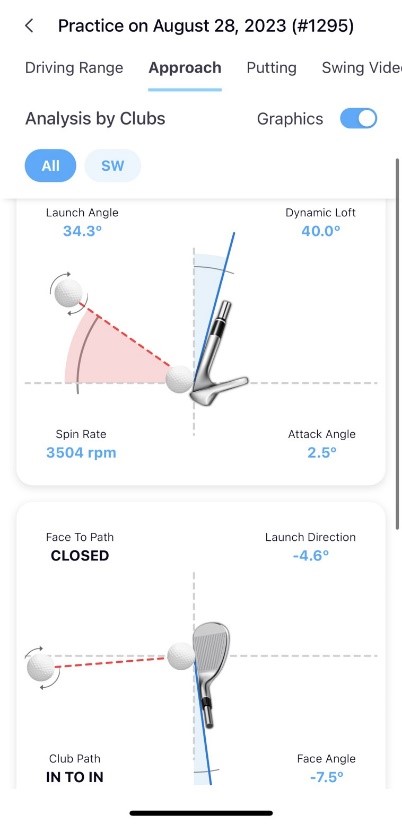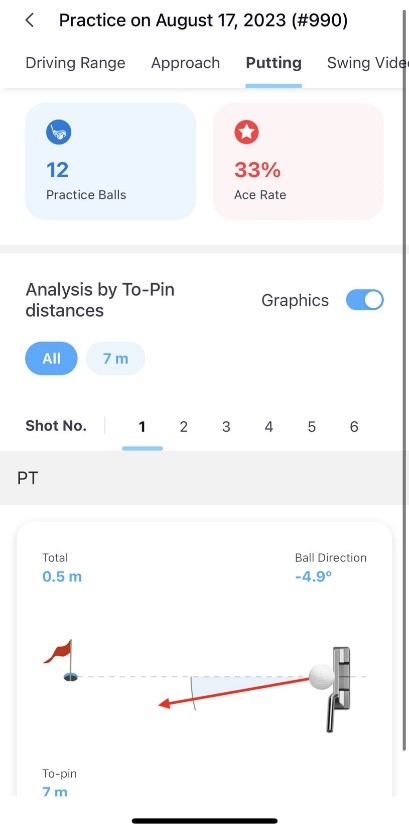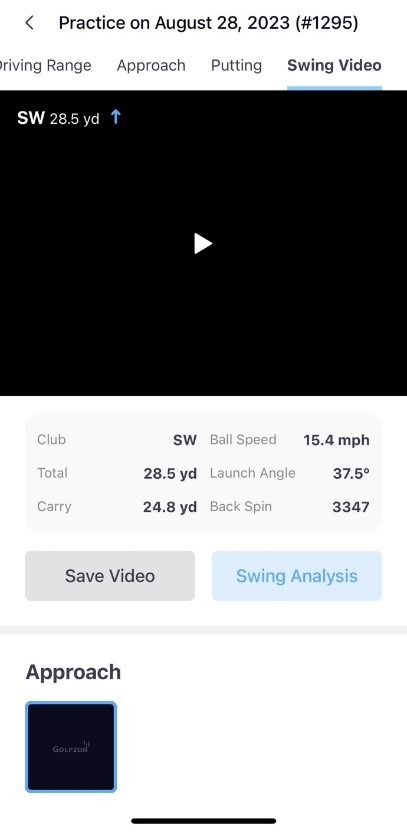 You can show your practice records and swing videos to golf professionals or your golfer friends and receive suggestions and recommendations.
Take Your Golf Practice to the Next Level with myPRACTICE on Golfzon TwoVision!
Revolutionize Your Skills with Our Intelligent Training System.