SUPPORTSUPPORTSUPPORT
SUPPORT SUPPORT SUPPORT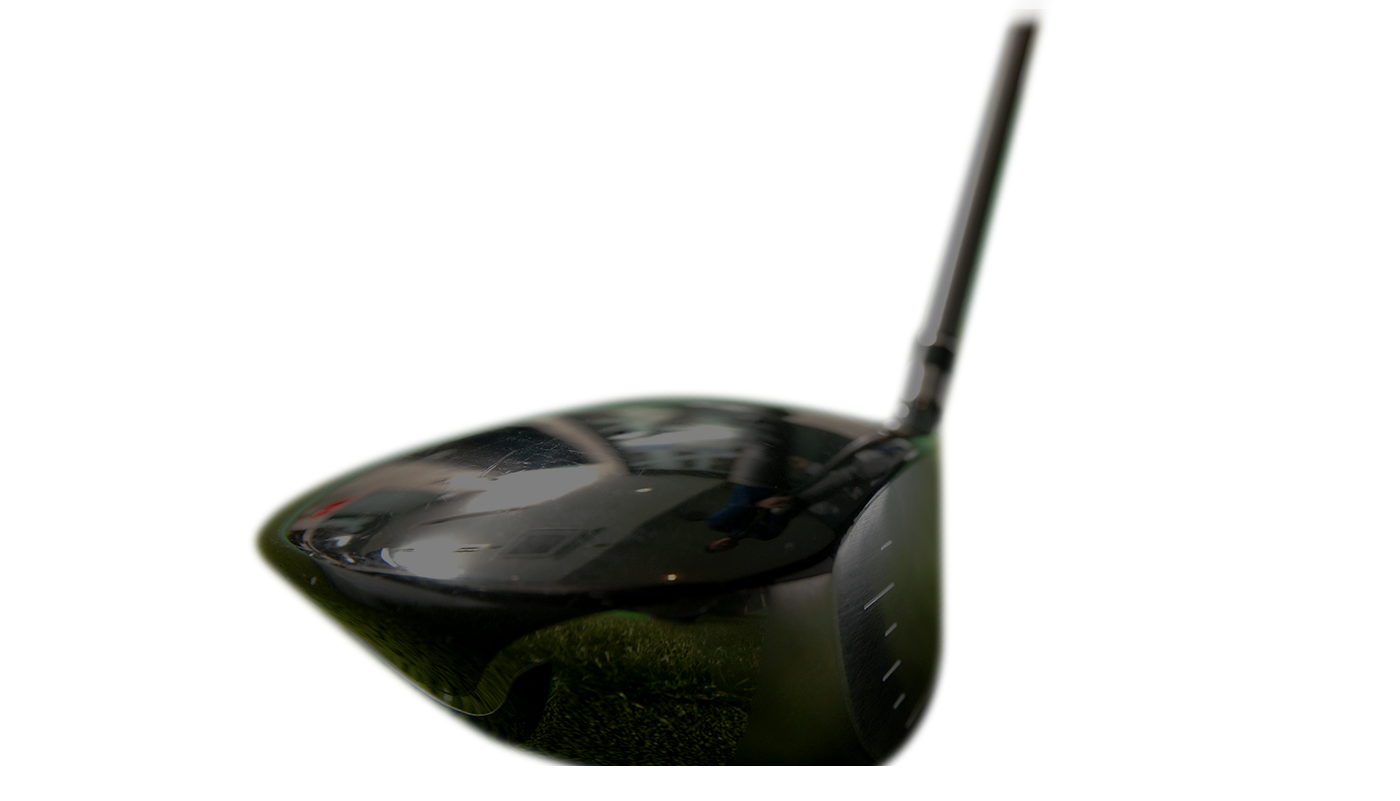 SUPPORTSUPPORTSUPPORT
NEWS & BLOG
Great tips, the latest news, training advice & inspiration, and fun facts.
Stay up to date with everything of interest, written by professionals,
experts and enthusiasts for all golf lovers to enjoy.
2023.09.20
Elevate Your Golf Analysis from Tee to Green with GOLFZON WAVE
Revolutionize Your Golf Game with the World's Most Advanced Launch Monitor!
Elevate Your Golf Analysis from Tee to Green with GOLFZON WAVE
Meet the Future of Golf Analysis: Golfzon Wave, a cutting-edge launch monitor crafted by the leading golf simulator company, Golfzon!
Discover the ultimate portable tool for golf enthusiasts, empowering you to play and perfect your game Anywhere, Anytime.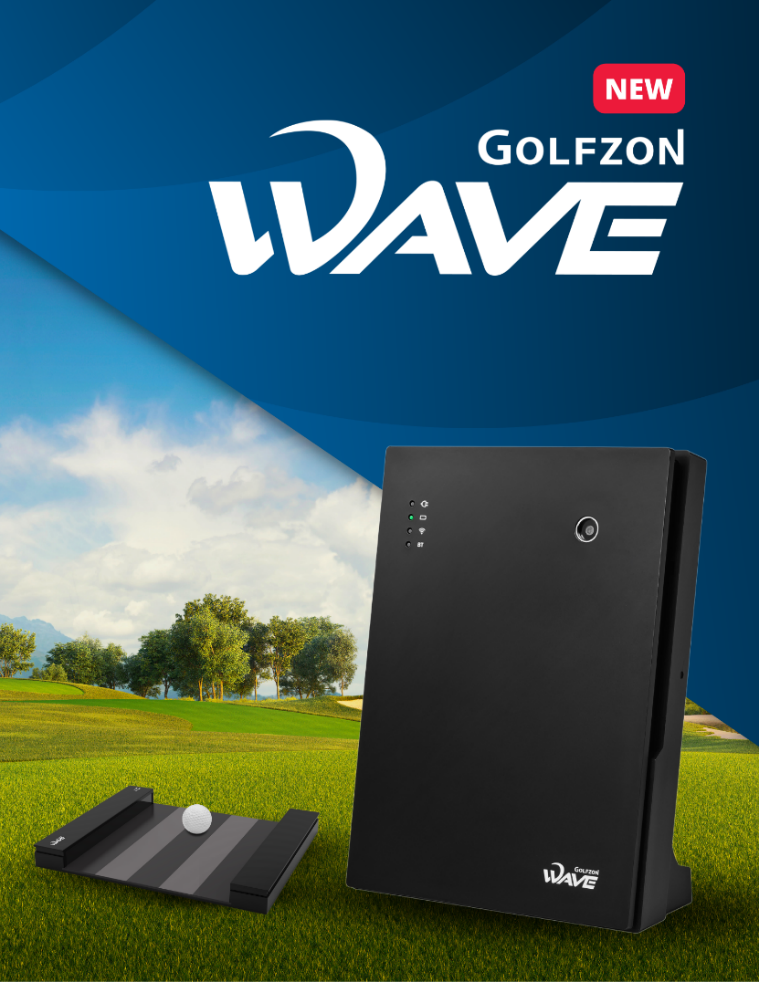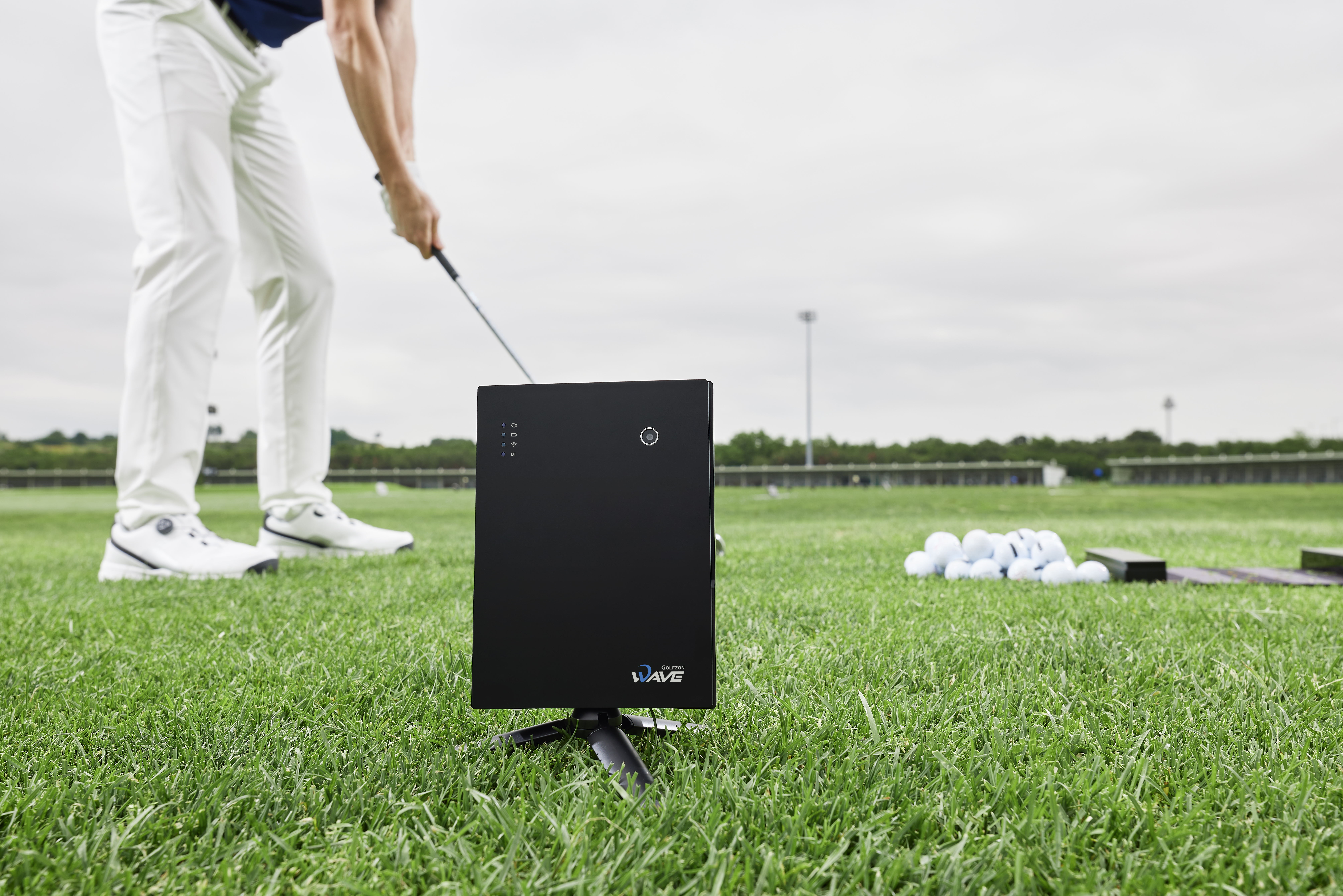 Embark on a Journey to Elevate Your Golf Performance: The Debut of the GOLFZON WAVE, a Five-Year Labor of Innovation!
Introducing a Pioneering Launch Monitor Supported by Nearly 50 Billion Shots of Data Accumulated Over Two Decades of Research and Development.
Golfzon, the industry leader with a rich history of innovation, proudly presents the latest game-changer in golf technology: the NEW GOLFZON WAVE.
Dive into this article to discover how the GOLFZON team has harnessed decades of data and expertise to create an unprecedented launch monitor.
With its accuracy in ball tracking and analysis, the GOLFZON WAVE can maximize your golf experience.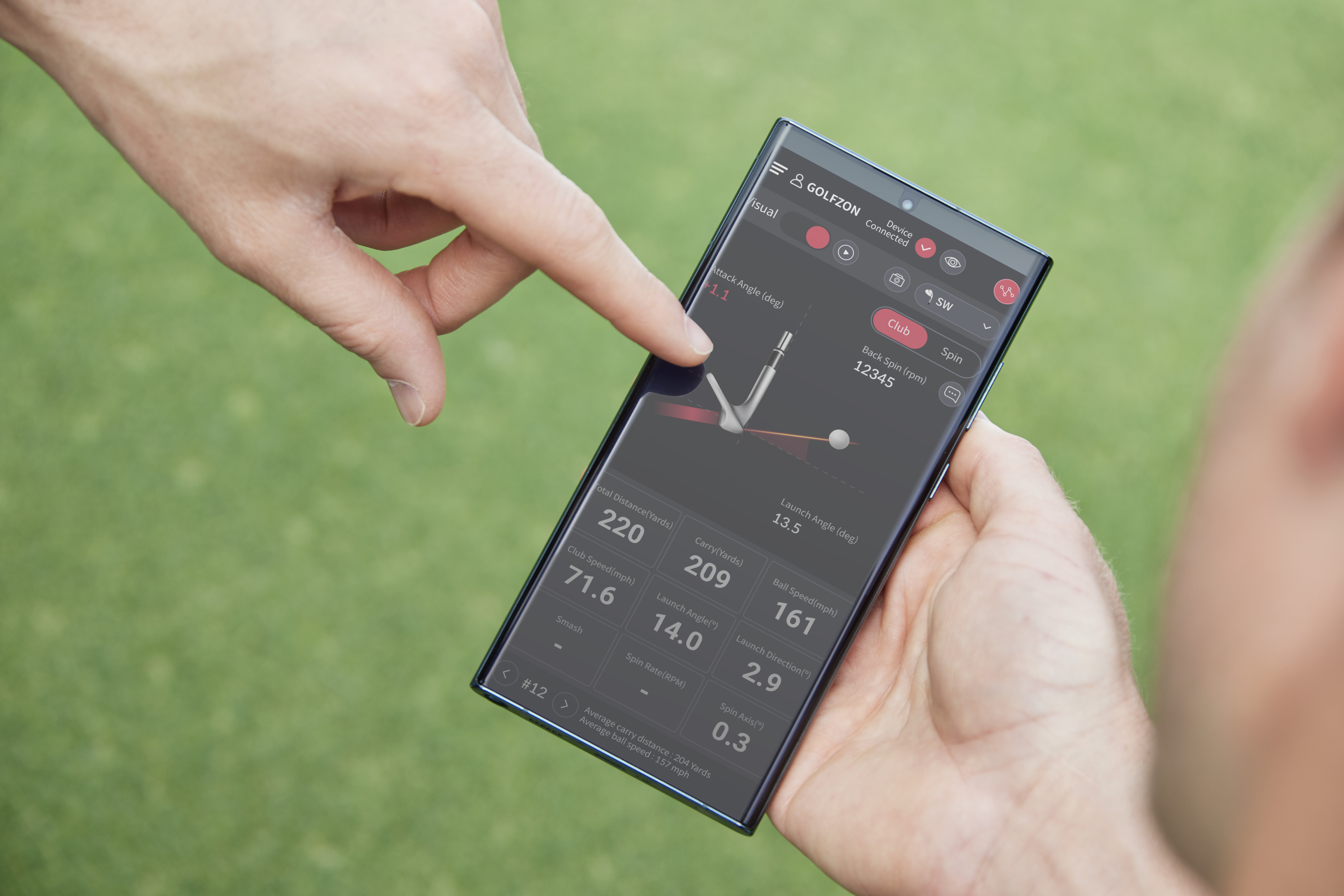 According to Peter Drucker, the father of business administration, "If you can't measure it, you can't manage it; and if you can't manage it, you can't improve it."
It's important to measure and archive your shot data and use it to analyze to improve your swing.
If you want to play golf for the rest of your life and progressively improve, you need to keep track of your swing data.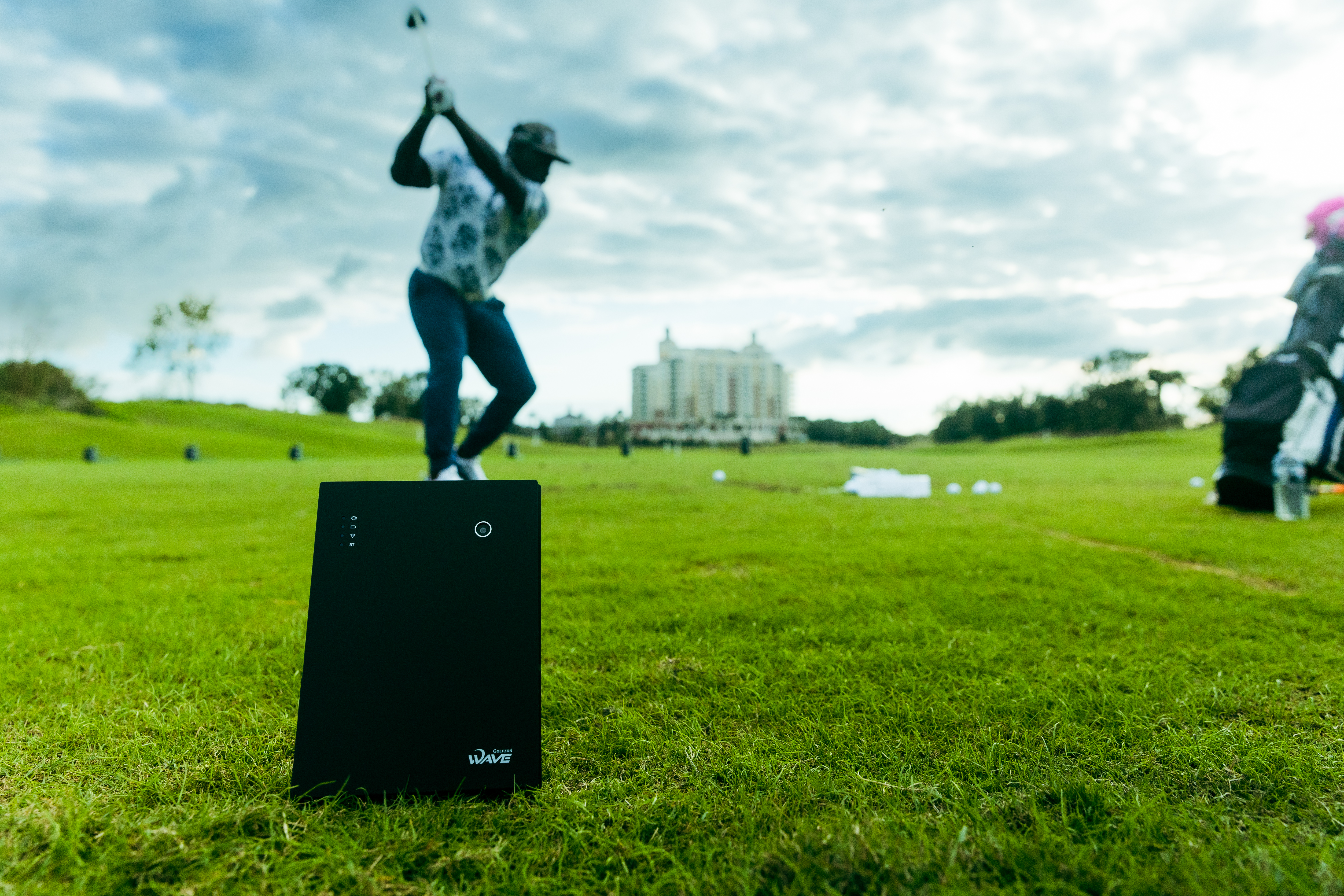 GOLFZON WAVE was designed for all those who love and endeavor to play golf and can be utilized anywhere.
The core technology of Golfzon Wave is the ability to accurately recognize shots with any clubs, save the data, and help you correct your swings.
Most launch monitors use high-speed camera sensors, which are difficult to use outdoors because they are affected by light and can be inaccurate depending on the color of the ball and club, and the lighting.
In addition, the sensor position should be varied for each player as the sensor is located behind the golfer, making it difficult to distinguish between right and left-handed golfers.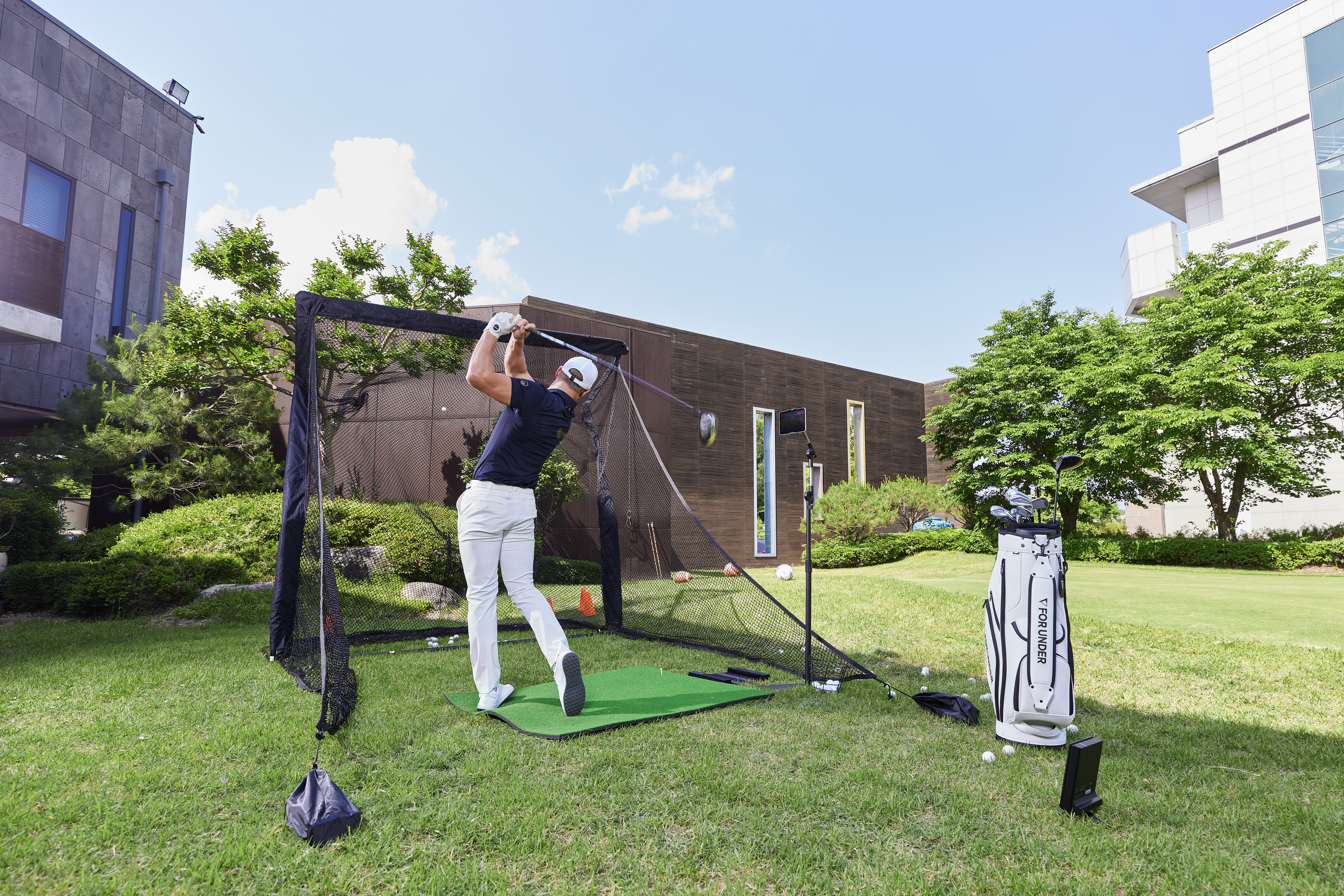 However, WAVE adopted radar sensors to make up for those drawbacks, with three radar modules quickly detecting the movement of objects (balls and clubs)
to calculate the ball's trajectory and extract data from it.
WAVE is easy to use outdoors as it is not limited by light or space and can be placed on the back of a golf ball,
giving both right and left-handed golfers the freedom to use it without changing the sensor position.
Although it is difficult to measure a ball spin because radar sensors do not capture the ball's rotation,
GOLFZON developed WAVE with technology that extracts ball spin from club trajectories by analyzing over 50 billion shot data.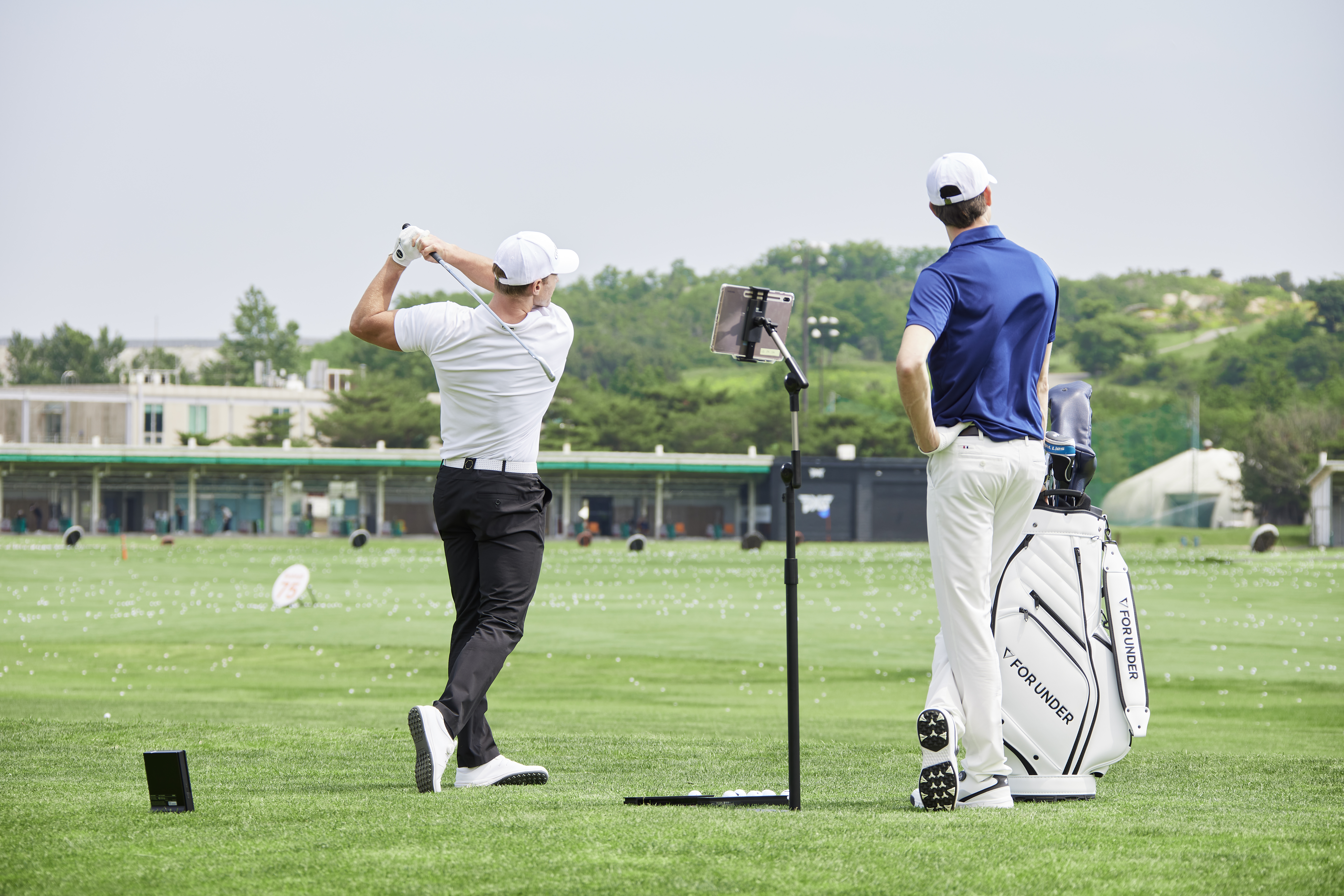 No more reckless swing practice!
GOLFZON WAVE helps you improve your swing through precise data analyses.
Instantly analyze your data on the launch monitor through the mobile app and correct problems on the spot and witness the effectiveness of your practice firsthand.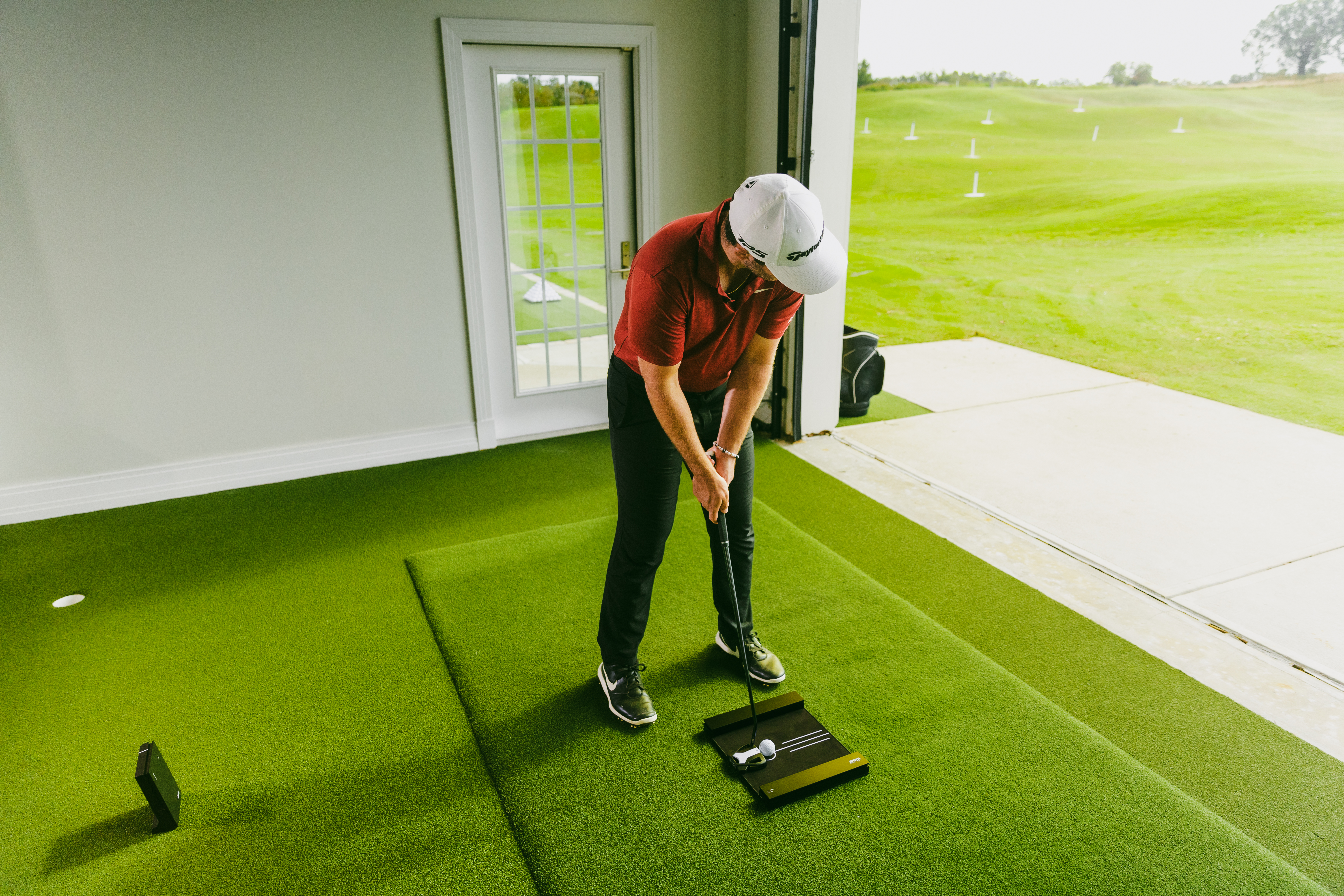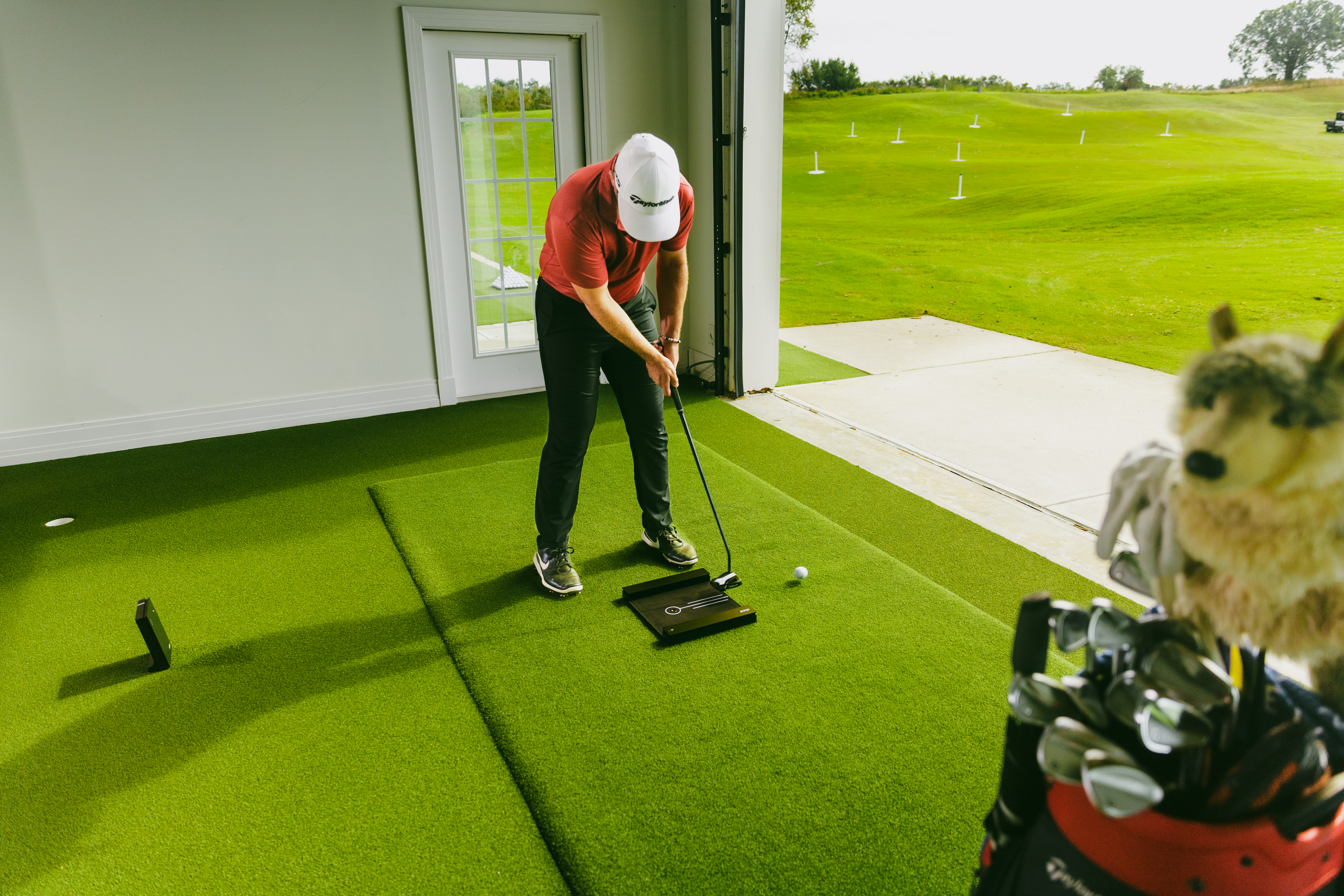 WAVE putting mat can be utilized even in very small spaces.
Enhance your putting skills and practice more efficiently with Wave which uses infrared sensors to provide precise data analysis on ball direction and distance.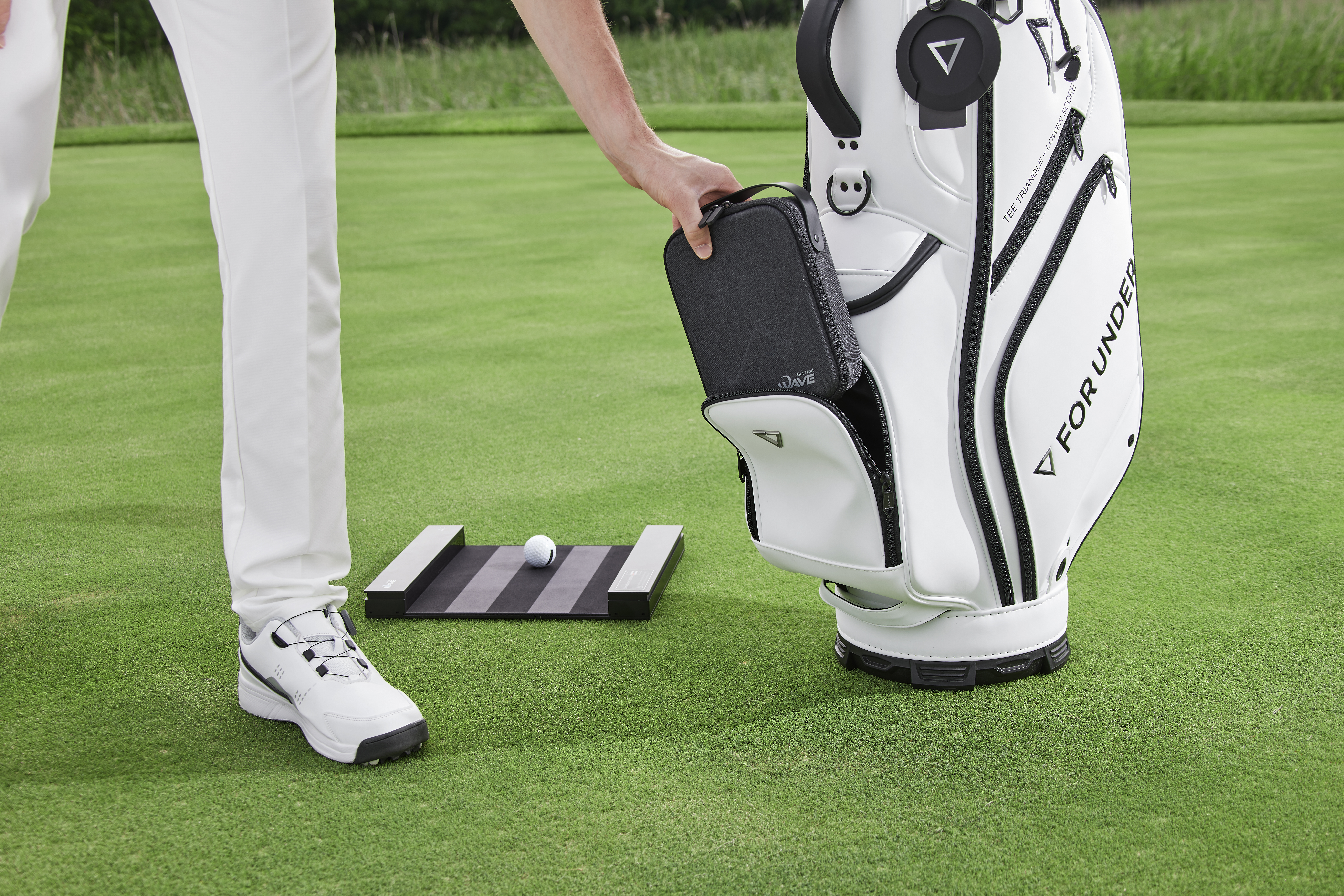 GOLFZON WAVE is easy to carry around.
It's small enough to fit in a golf bag and easy to set up, so you can use it anywhere, anytime.
< WAVE COMPONENTS >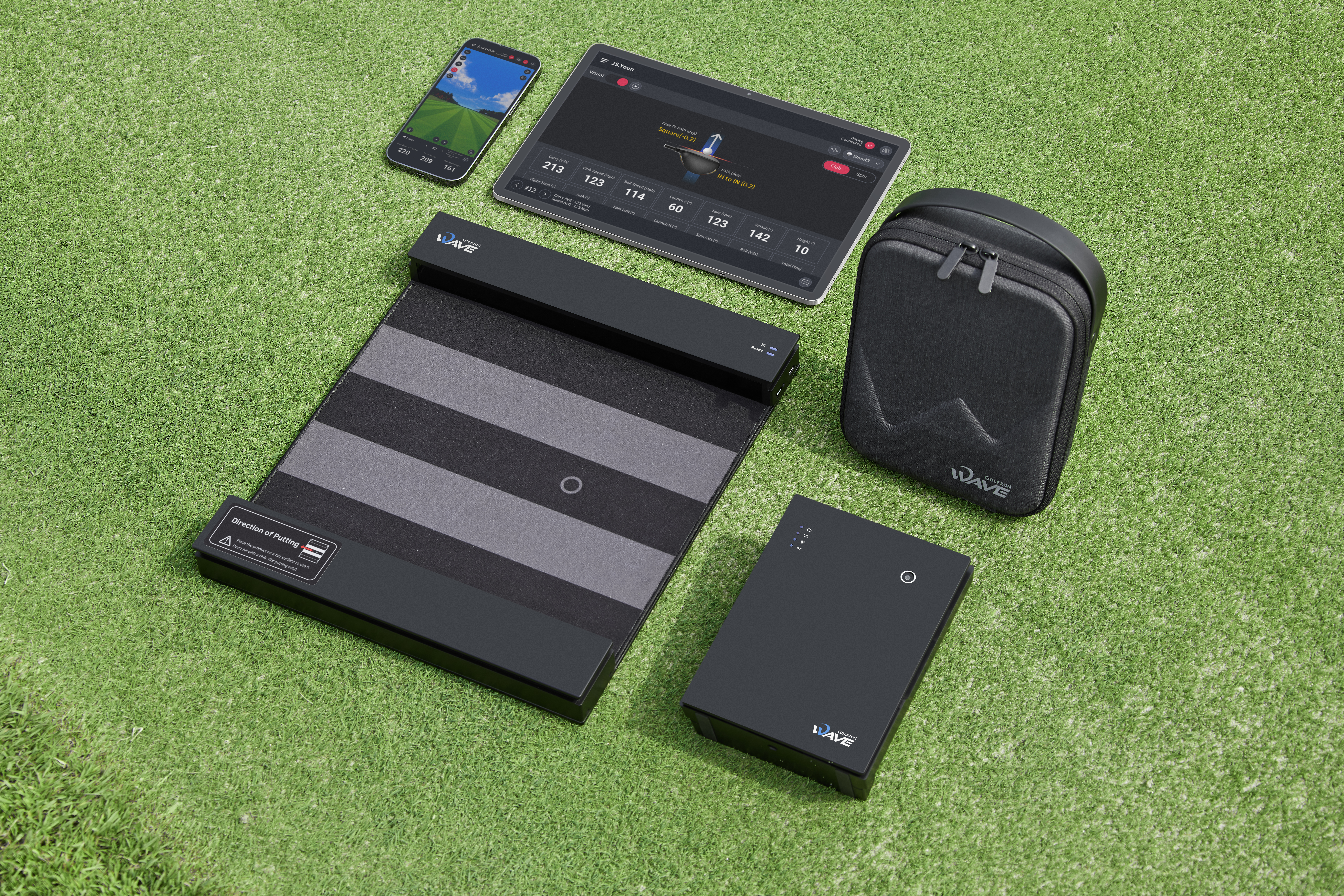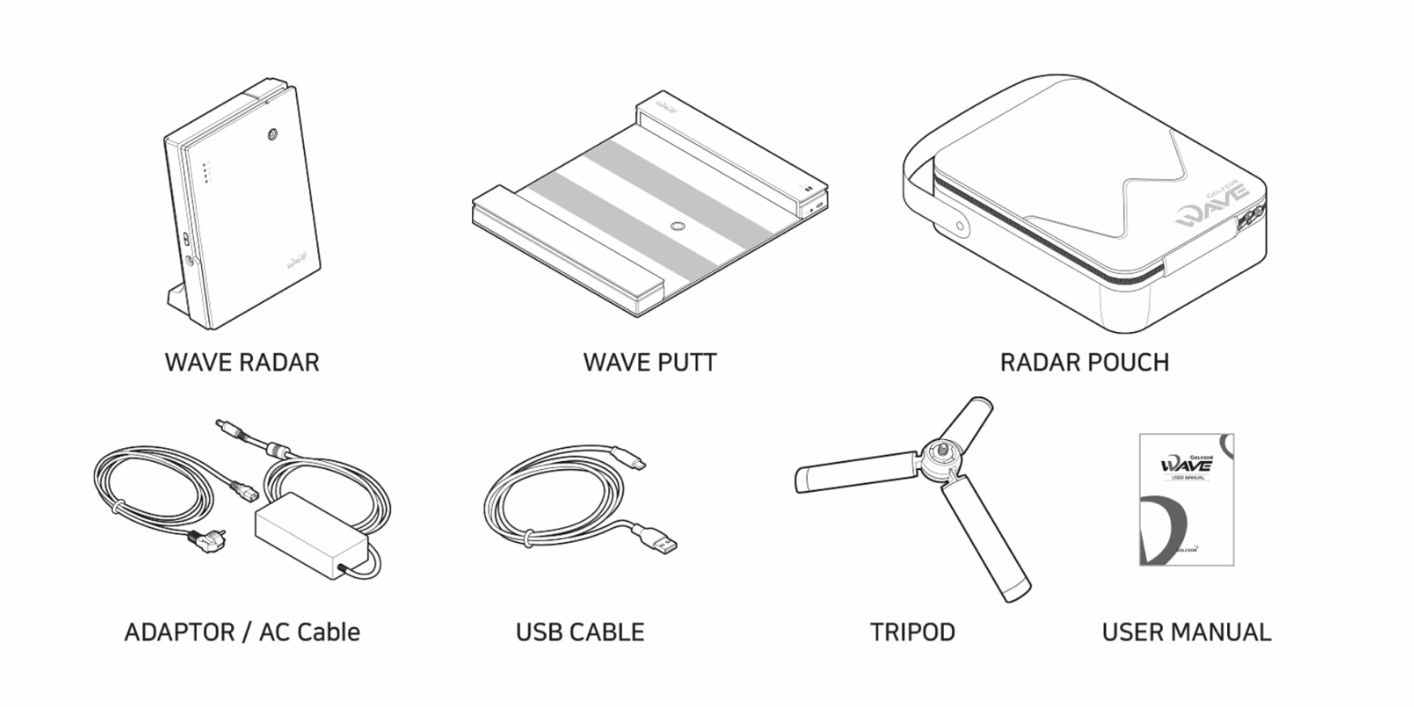 WAVE Package includes the following: WAVE RADAR sensor based on 3CH Radar; WAVE PUTT sensor with 7 pairs of infrared sensors; pouch case to protect WAVE RADAR; dedicated adapter; AC Power Cable to charge WAVE RADAR; Universal USB C type cable to power WAVE PUTT; TRIPOD to easily stand the WAVE Radar; and a Quick Start guide (user manual) to get started with WAVE.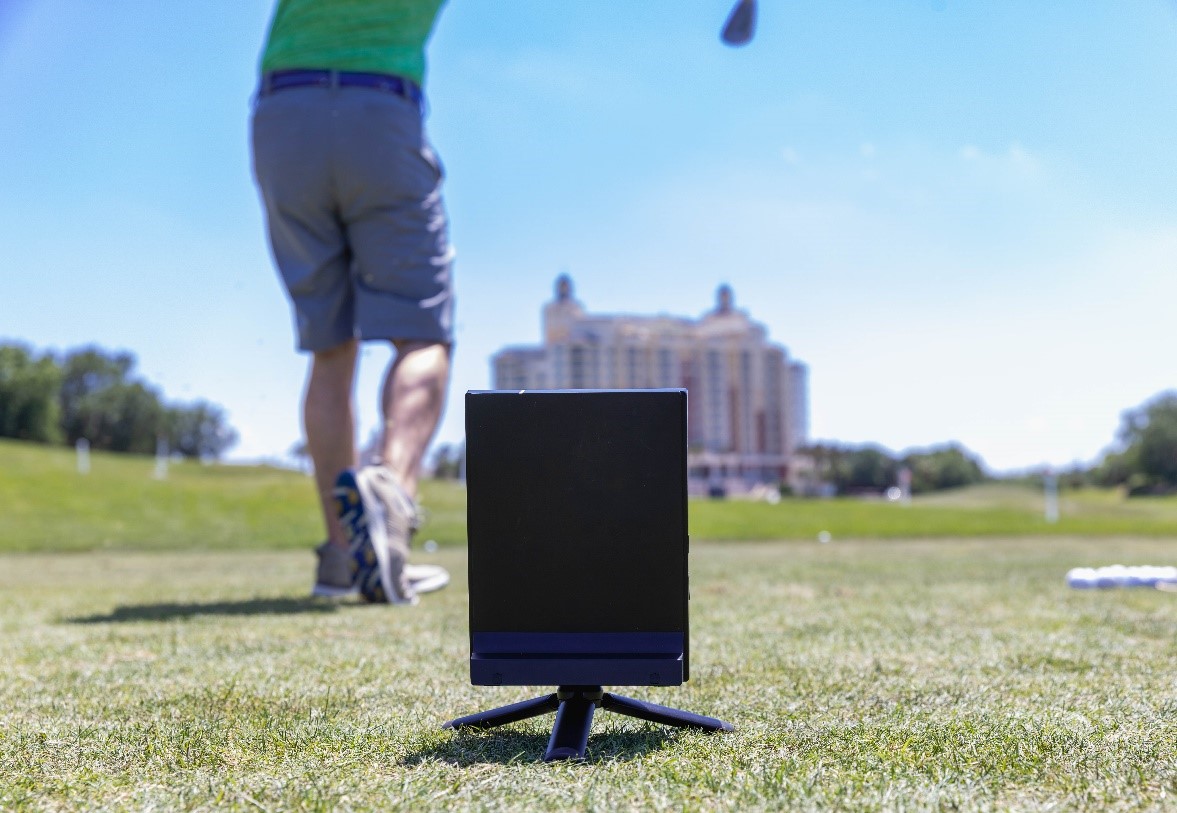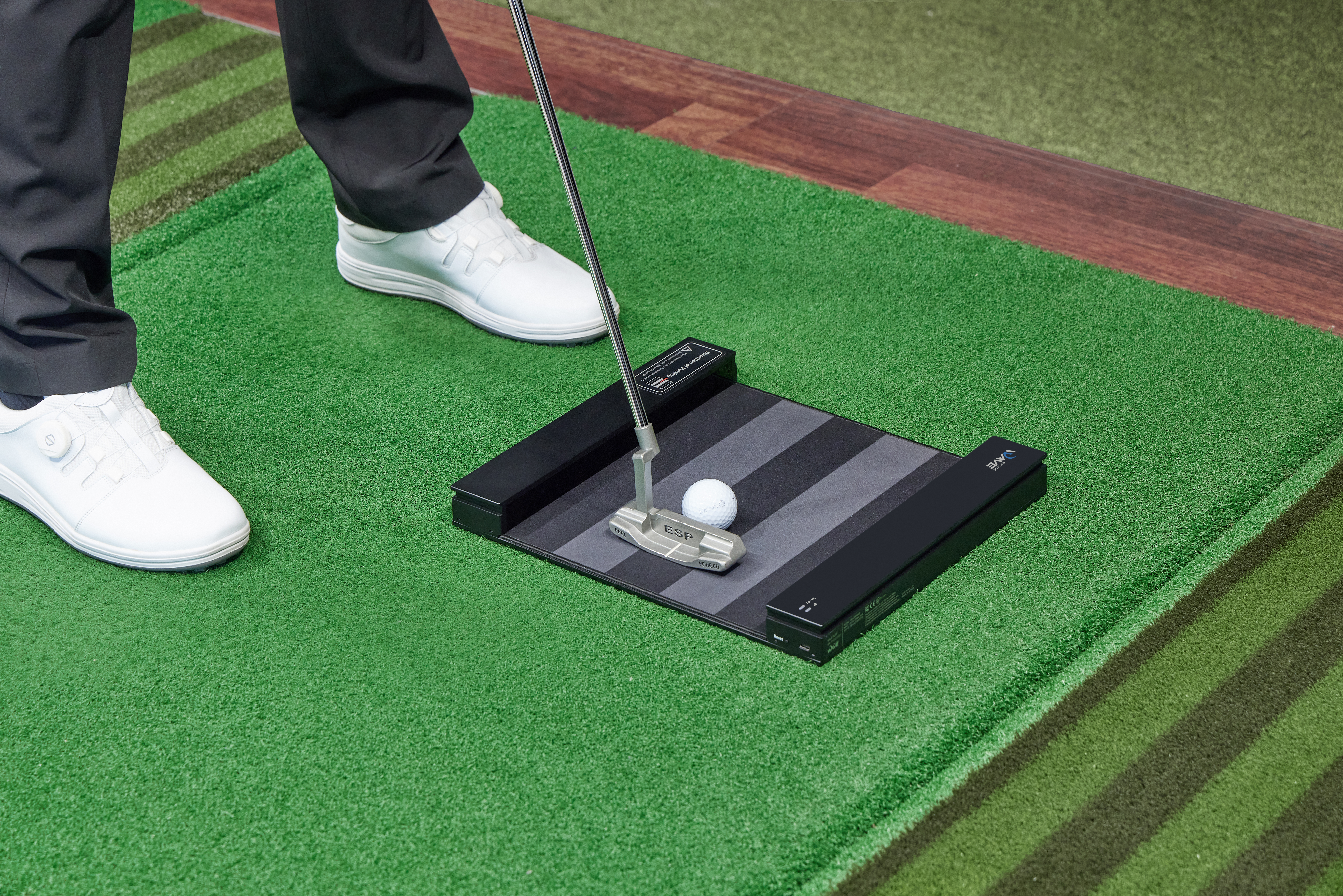 WAVE offers a range of software for both PC and mobile devices for a variety of practice and games.
VISION WAVE software connects to your PC or laptop; and the WAVE SKILLS app connects to your mobile device using Android or iOS.
< AVAILABLE SOFTWARE & APP >
Golfzon VISION WAVE is the world's most-played and best-selling golf simulator software.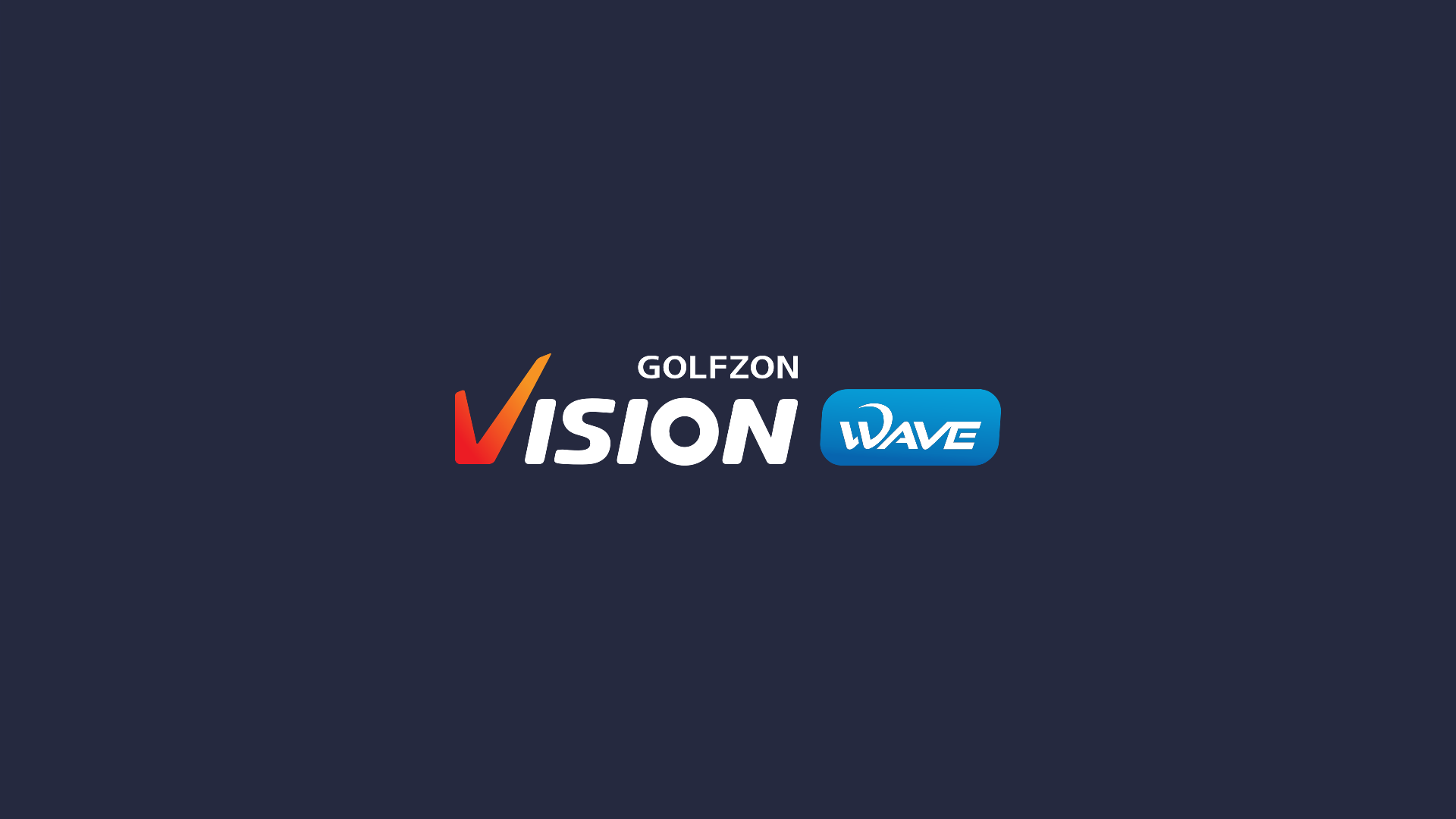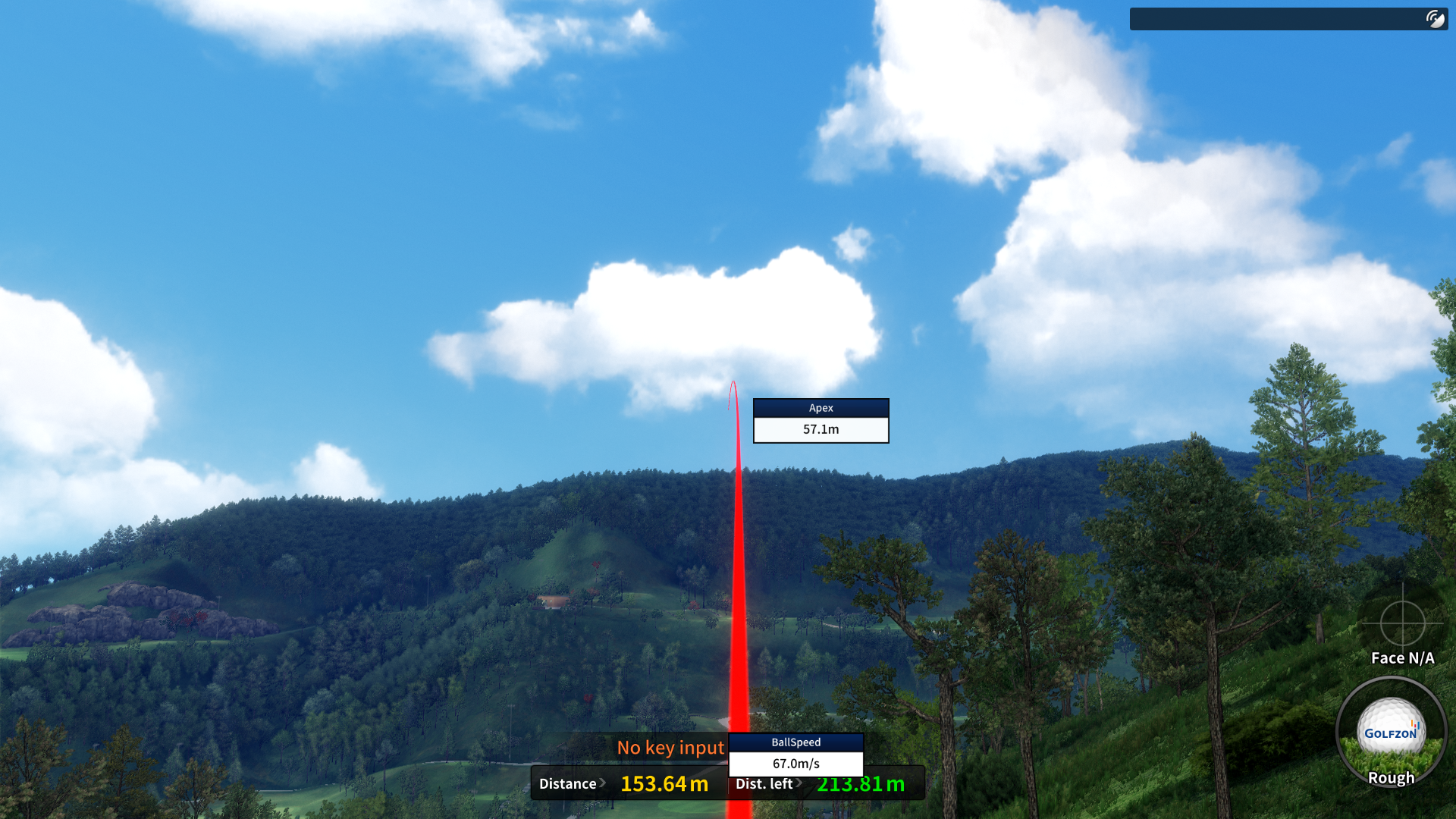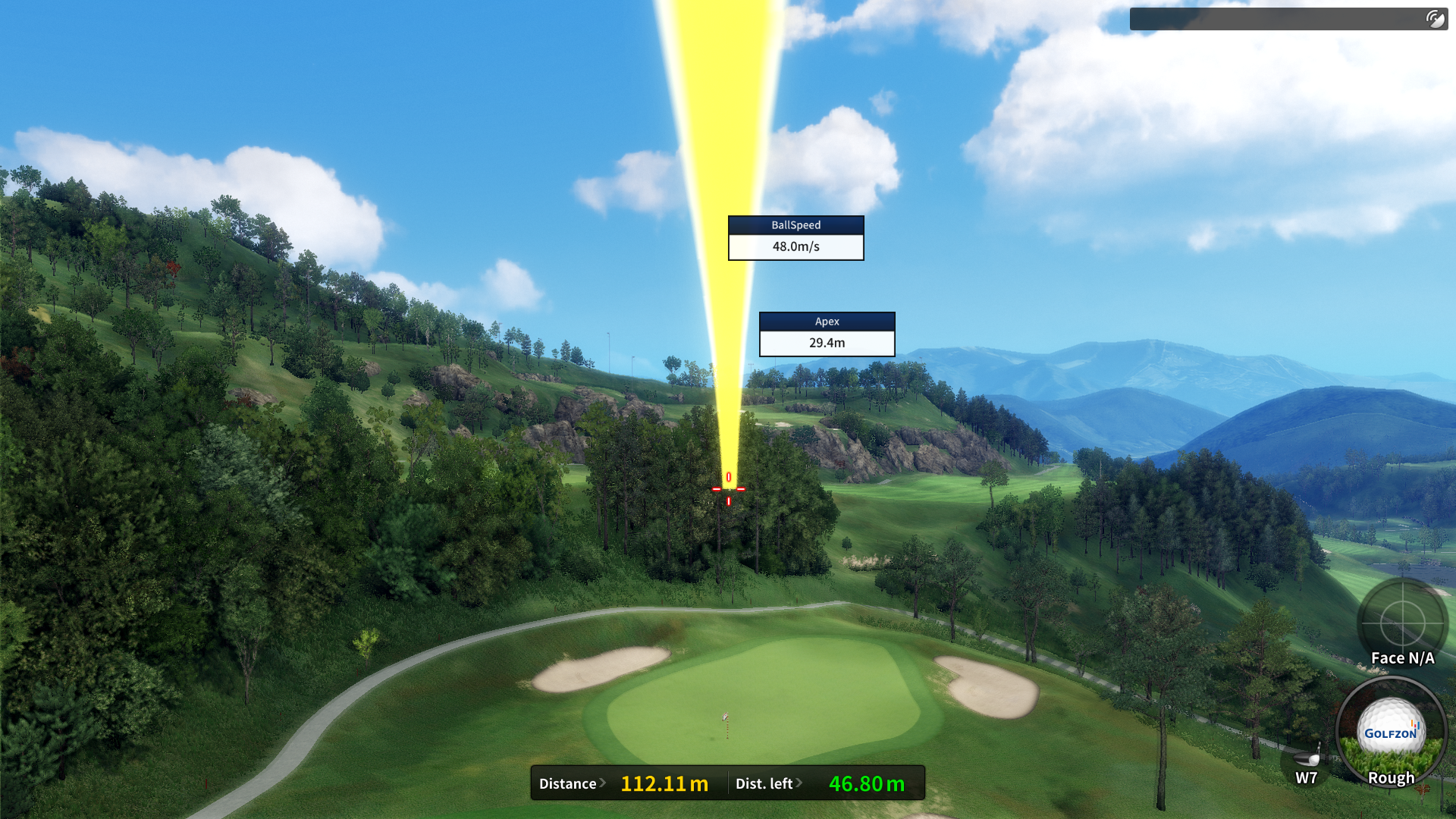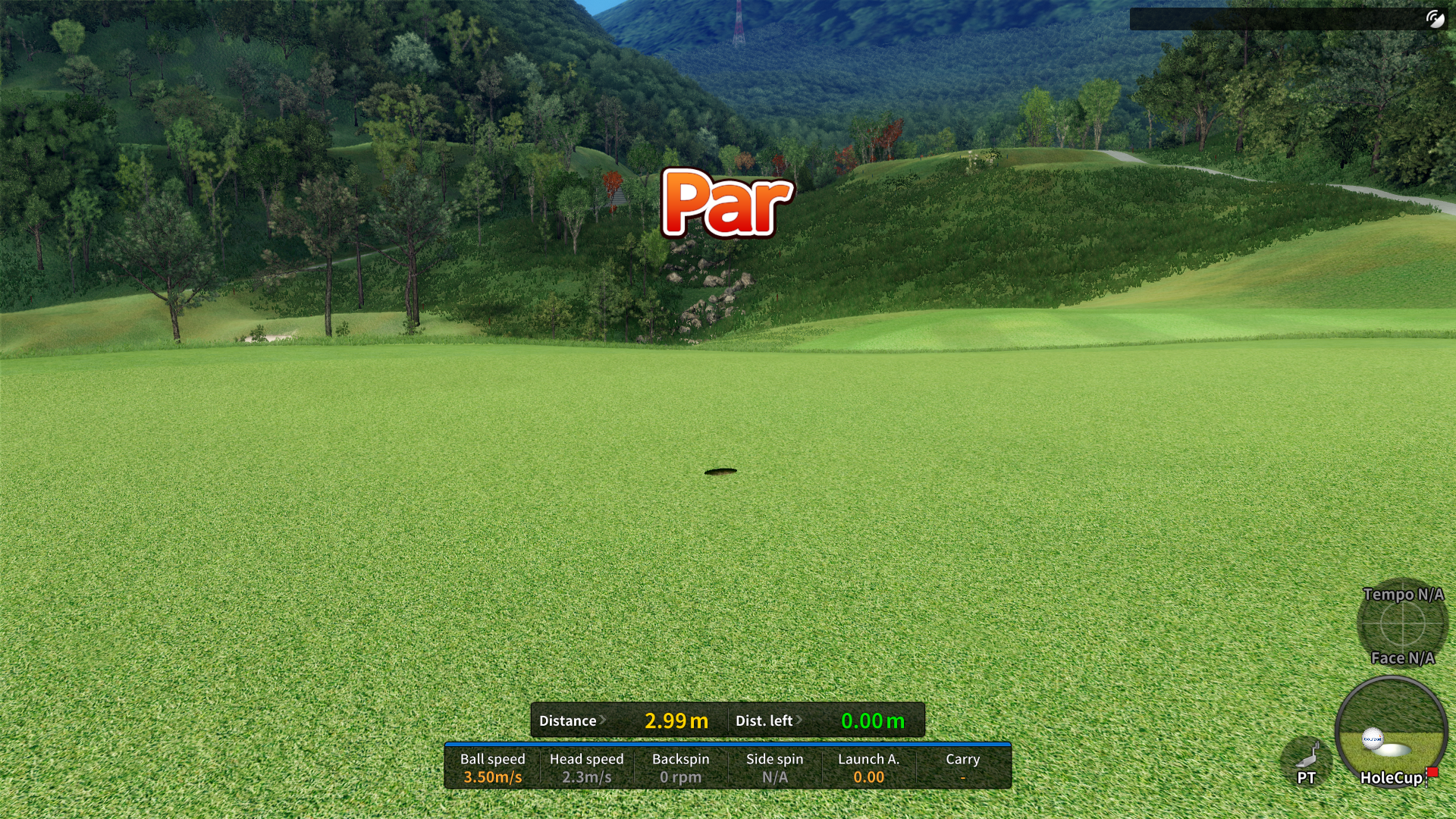 Connect the WAVE to your PC or laptop and project it on a big screen or to your monitor, and then you're ready to go.
Immerse yourself in the world of golf with GOLFZON WAVE's Vision Wave software, offering access to over 100 stunning golf courses worldwide.
Experience awe-inspiring course graphics, including perfectly replicated trees. Gather your family and friends for an unforgettable golfing adventure on renowned courses.
WAVE Skills is a mobile golf swing monitoring app created exclusively for WAVE.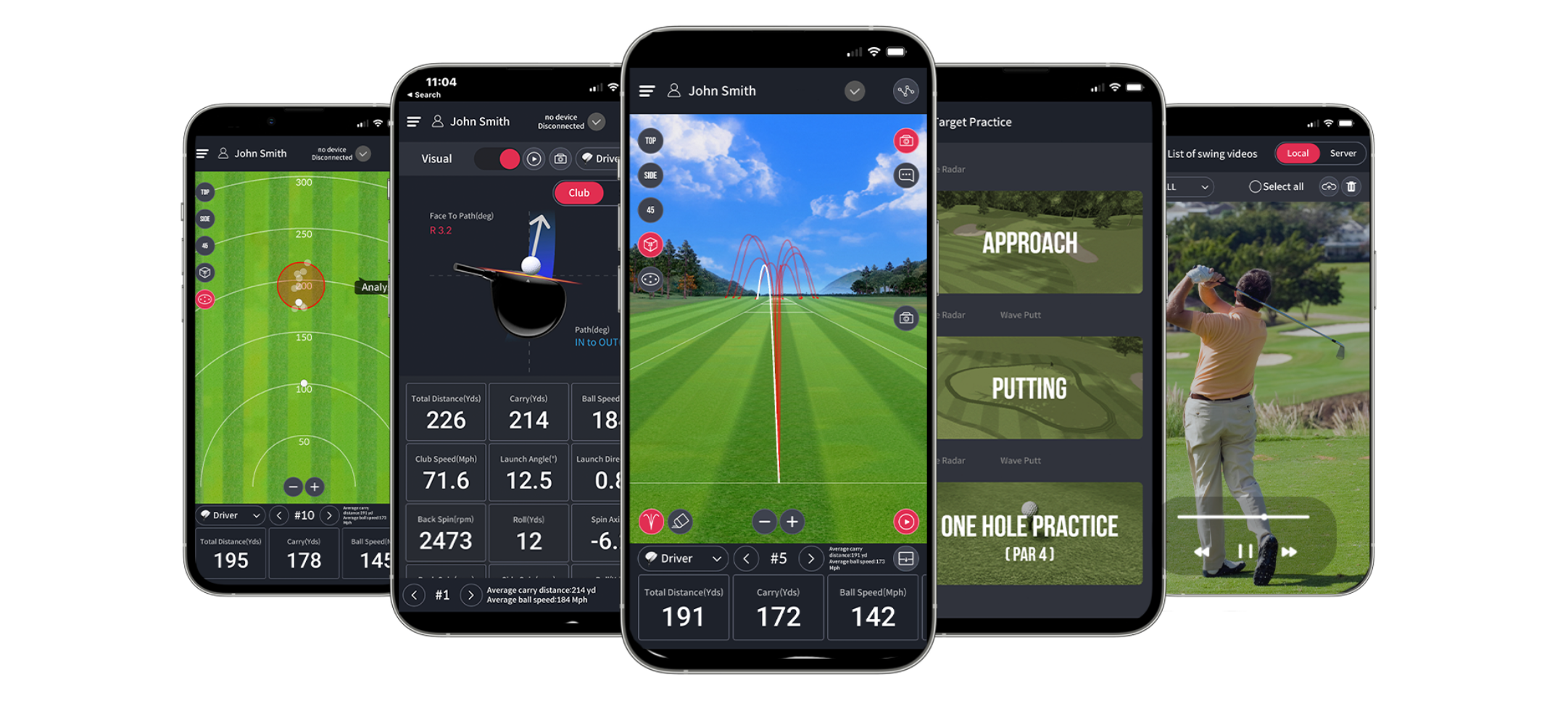 The Wave Skills mobile app, used in combination with the GOLFZON WAVE, is perfect for golfers who need to practice and improve their game.
It's downloaded from both the Google Play Store and the Apple App Store and is also compatible with smartwatches.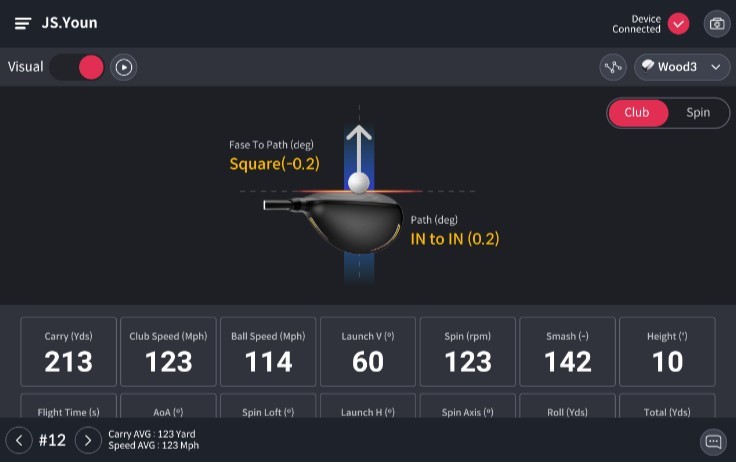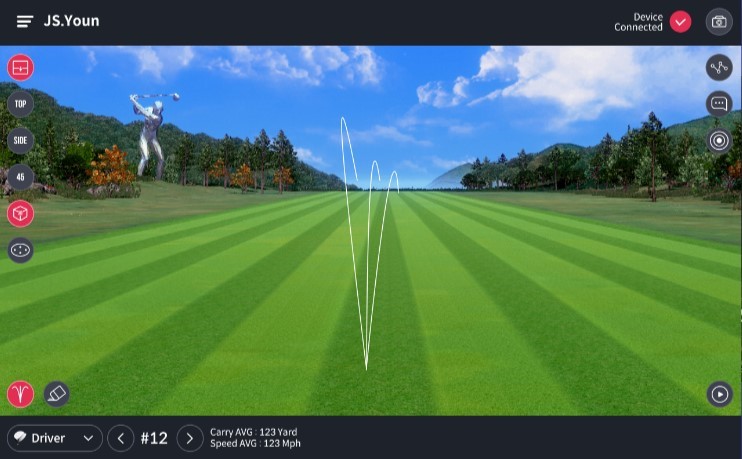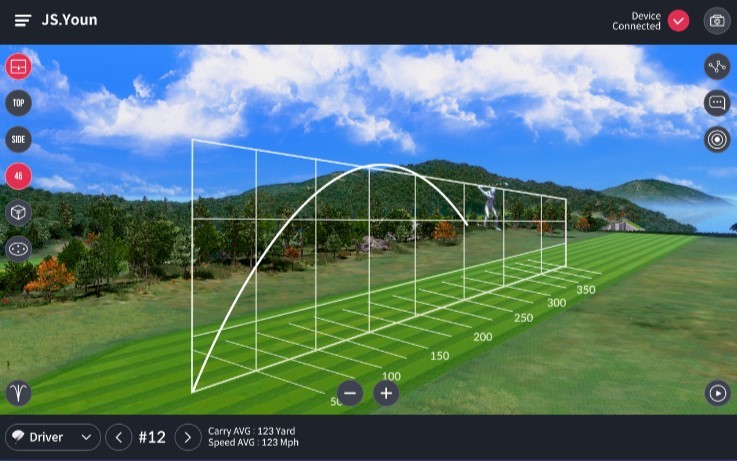 In addition, Wave Skills records 34 swing data parameters on both the club and the ball to help golfers improve their game, an advanced level of technology unmatched by any other system.
The built-in camera and mobile device enable players to record their swing and make necessary corrections while watching the footage, making the WAVE very appealing.
THE WAVE is compatible with WAVE PLAY!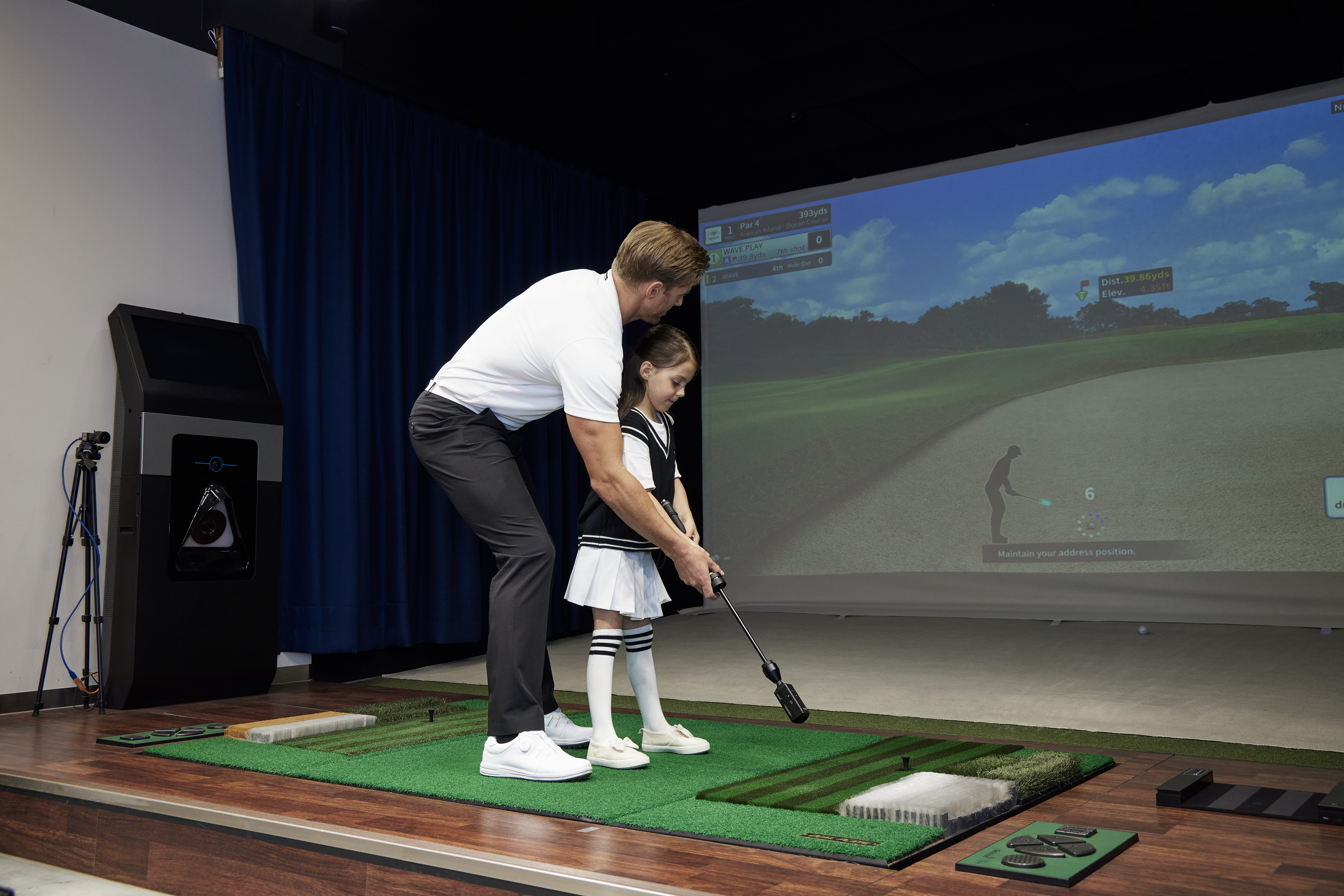 WAVE PLAY is a device designed to provide an easy and comfortable golf experience for those who have just started playing golf or are not familiar with the golf game.
Players don't actually hit the ball but just swing, making it easy for the entire family to enjoy golf, including kids.
Finally, summarizing the features and benefits of GOLFZON WAVE:
1. With the application of a radar sensor, no limitations of light and space

2. Both left and right-handed golfers can use it without changing the position of the sensor

3. The club trajectory can be measured

4. Your shot data can be checked instantly by connecting to the PC and various mobile devices

5. Access to golf practice and golf games anytime, anywhere

6. Extremely portable and easy to set up
Combining the strengths of radar sensors with GOLFZON's technology to perfectly analyze every shot,
THE WAVE helps you enjoy golf indoors or outdoors, including at home.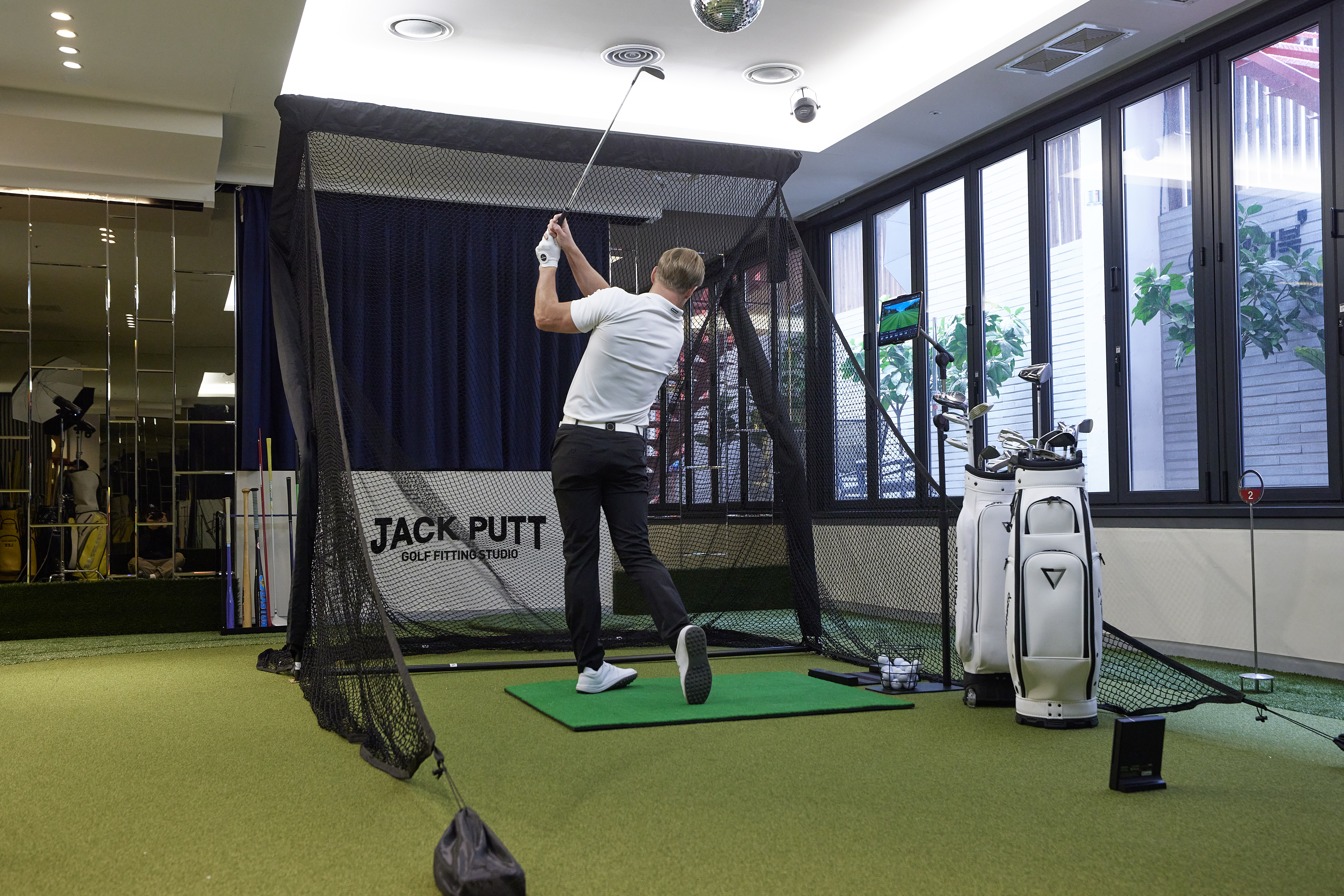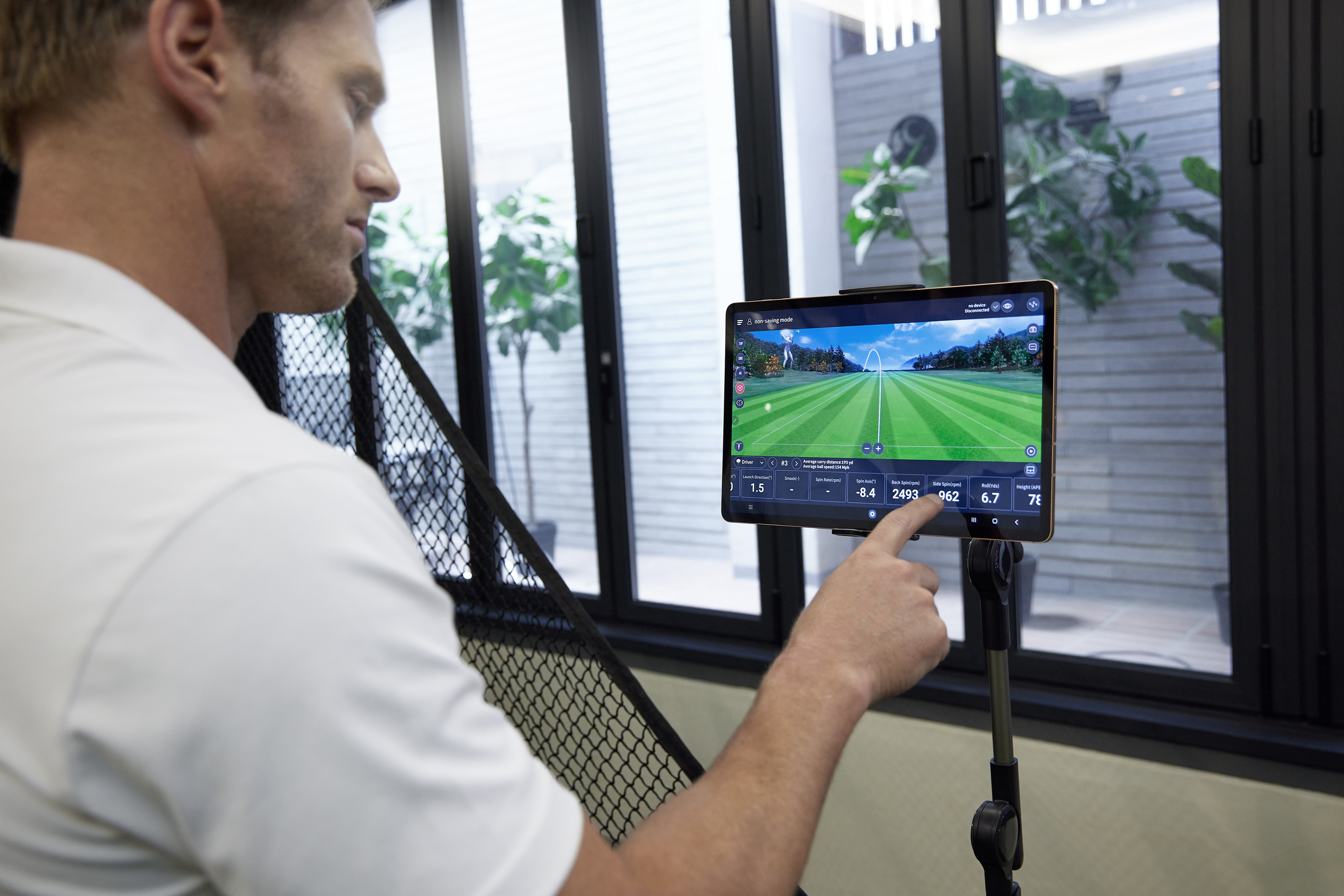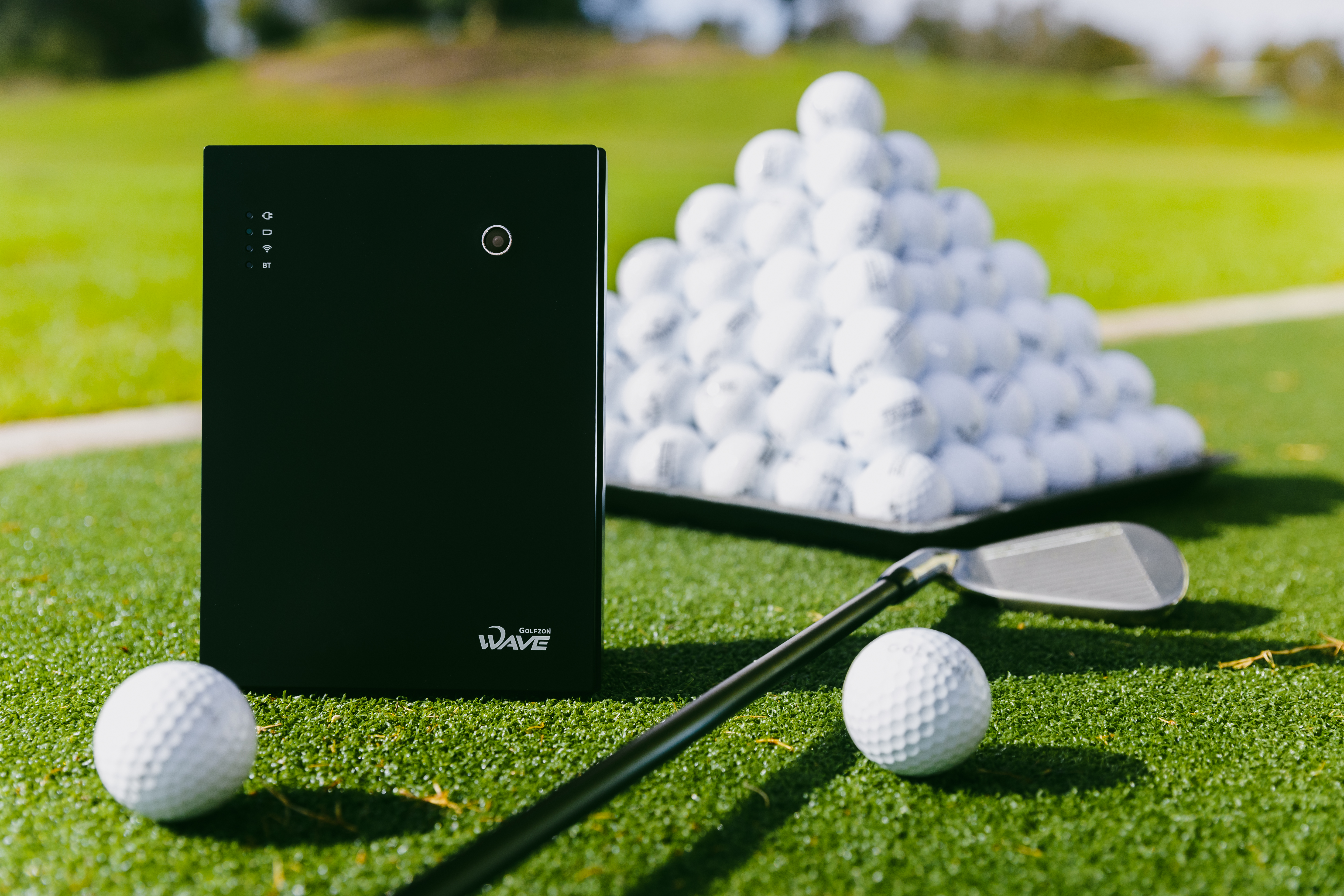 GOLFZON WAVE is a game changer that adds convenience and value to your golf experience!
Let's embark on this amazing experience right now!!